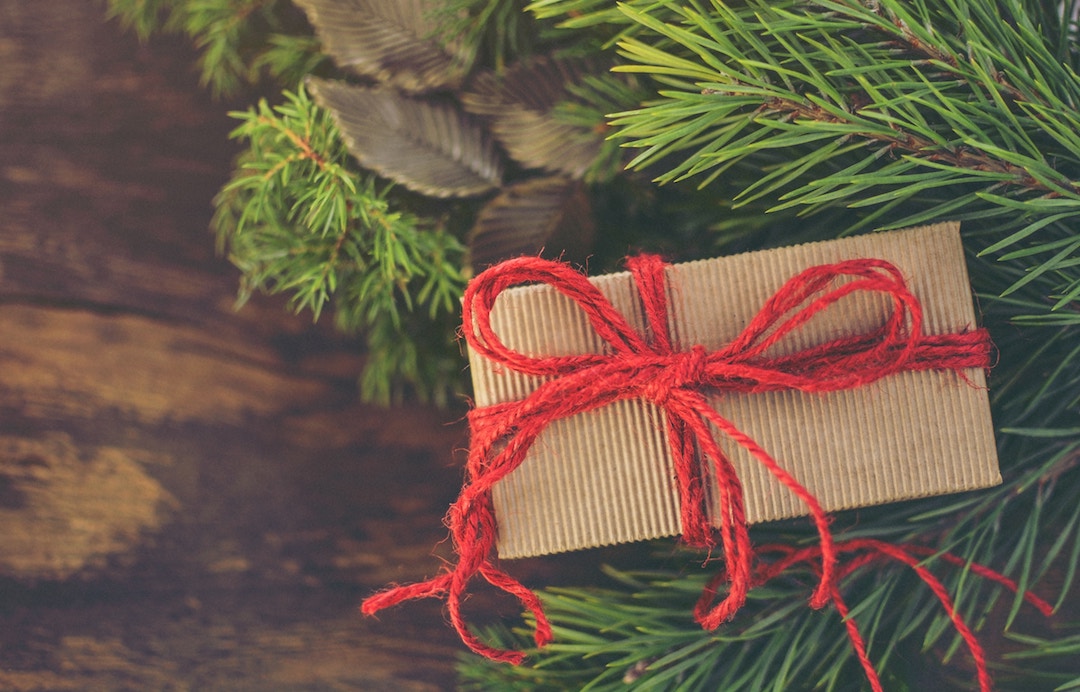 10 Gifts for the Plant-Based Home Chef
by Purple Carrot
'Tis the season for gift giving! But let's be honest, finding the perfect gift can be stressful. We've looked high and low to come up with a list of unique gifts that will make any plant-based home chef smile. In no particular order:
Package Free Zero Waste Lunch Kit 
Eating more plants-based meals is one of the best habits you can adopt to live a more sustainable life.  Another easy change: using zero waste food containers. This Zero Waste Lunch Kit by Package Free has everything you need to pack up and eat your lunch day⁠—without creating extra trash or recycles⁠—after day. 
Winc Gift Card 
Did you know wine isn't guaranteed to be 100% vegan? Don't sweat it! Winc is a subscription-based company that offers customizable wine boxes delivered right to your door.  Even better, they have an entire selection of vegan-verified wines to choose from on their site.
Tofu Press 
For the plant-based chef in your life that loves tofu, consider gifting this unique kitchen device. A tofu press helps improves the taste and texture of tofu by squeezing out all the extra moisture in a super easy way. Game changer!
Purple Carrot Gift Box
Give the gift that's sure to make everyone happy—delicious, healthy, and creative meals! A Purple Carrot Gift Box is always a great option for anyone trying to eat more plant-based, or just for people that like cooking tasty food. 
Fierce by Aly Raisman
For an inspirational gift, consider giving Aly Raisman's autobiography, Fierce.  Aly shares the highs and lows of competing in two Olympic Games. Follow her journey of perseverance, self acceptance, and rising above challenges to become the best version of herself. 
An Everyday Knife 
Every plant-based kitchen should be equipped with the perfect everyday knife. This one by Equal Parts cuts precisely, stays sharp, and includes access to a culinary expert with years of cooking experience just a text away.
Aprons 
A classic apron is just what everyone needs to stay clean! Williams Sonoma makes aprons for the whole family that have adjustable neck straps and come in an assortment of colors and patterns. It's a gift that's both practical and stylish…which is our favorite kind of gift.
Airtight Cold Brew Iced Coffee Maker
Just because it's cold outside doesn't mean iced coffee season is over. Airtight Cold Brew Iced Coffee Maker is the perfect gift for the person that spends way too much money on coffee runs. Its airtight seal is well designed to keep coffee fresh for up to 2 weeks in the fridge. Plus, it can also be used to make tea. Perfect!
Stasher Bags
There's nothing more handy to keep in the kitchen than reusable bags. These ones by Stasher have a durable silicone design that's dishwasher and microwave safe, making it super easy to reduce and reuse again, and again.
Food Processor
According to our culinary team, a food processor is the ultimate staple for every plant-based kitchen. Look for ones with dishwasher safe parts and guarantees, the gift recipient will thank you every time they prepare plant-based meals.
BONUS: Homemade Cookies
But ultimately, is there anything better than cookies made with love? We think not, and all these plant-based ones will have you, your family, and your friends swooning.
We hope these holiday gift ideas have provided inspiration for your shopping list.  And remember, the holidays aren't the only time of year for giving—keep these fun gift ideas in mind for any occasion!