By 
Nicole Schreiber-Shearer
Now that you've stripped your pantry of additives and chemicals, it's time to turn to your makeup bag. The supple, clear skin you want may be just a couple of organic, plant-based products away. You don't have to toss your entire medicine cabinet just yet. Start with the four clean beauty swaps that will give you (and your skin) the most bang for your buck. 
Lipstick
It's gross but true; every lipstick-wearer ends up ingesting some of the product. Consequently, the quality of the ingredients in your go-to shade is something to be taken seriously. Many mainstream picks contain potentially harmful dyes, petroleum products, and plasticizers.
But, instead of forgoing lip color in the name of a preservative-free lifestyle, consider clean options that rely on naturally derived pigments, botanical extracts, and organic oils. As an added bonus, these swaps are more hydrating, meaning you can kiss chapped lips goodbye.
Try This! No need to fret; there are lots of options out there. Too Faced, Kat Von D, and Tarte offer vegan lipsticks, glosses, or stains.
Exfoliants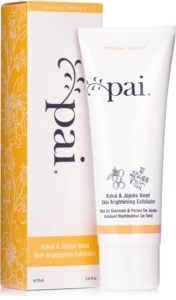 Natural products are often some of the most effective exfoliators because they lack the fillers and texturizers that can dilute commercial options. So, opt for an organic exfoliant, which will likely rely on active natural ingredients like jojoba meal, witch hazel, and tea tree oil.
Not only will these clean beauty choices work wonders for your complexion; they're also way more eco-friendly than the microbeads used in traditional exfoliators, which harm the marine environment.
Try This! Pai Skin Brightening Exfoliator is an organic option that boasts high concentrations of omega-3 and -6 as well as vitamins A, D, and E.
Mascara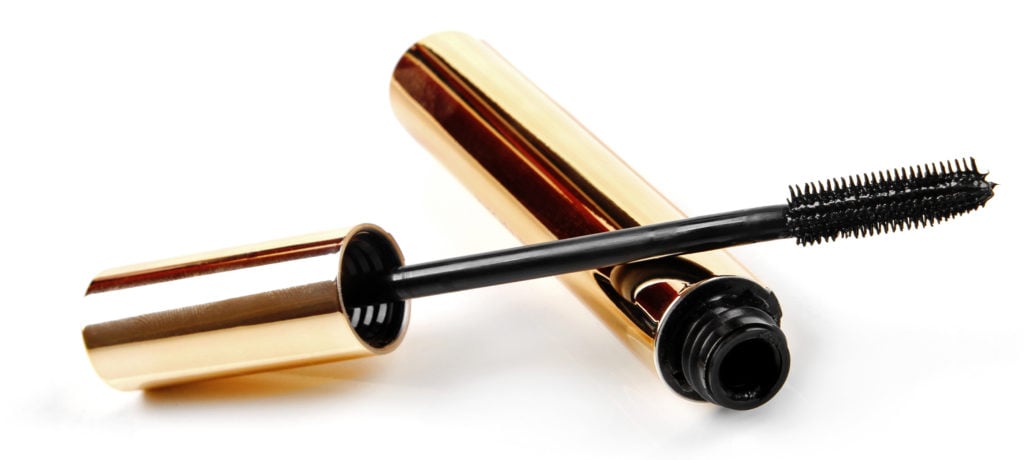 If you've ever noticed your eyes looking a bit red and irritated after a full day in makeup, the ingredients in your mascara may be to blame. Most drugstore choices are chock-full of synthetic preservatives, parabens, and aluminum powder, all of which are potentially harmful to your skin and eyes. Instead, green beauty products rely on vegan waxes, argan oil, seaweed extract, and pine resin.
Try This! Check out Ethical Elephant's vegan mascara guide to find the one that's right for you, whether you want a lengthening or volumizing mascara.
Deodorant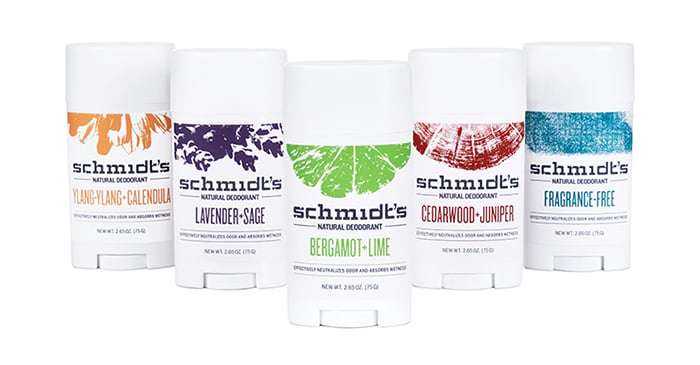 It may be time to toss your favorite antiperspirant in favor of a natural deodorant. While commercial antiperspirants are great at keeping you dry and odor-free, often their ingredients list is not as stellar. Bypass the aluminum (which plugs your sweat glands) and triclosan (which kills bacteria), and opt for an all-natural deodorant. Many of these products utilize essential oils, mineral salts, and arrowroot, which will keep you feeling fresh sans chemicals.
Try This! Natural deodorants can be pricey, but Schmidts' products are not only effective, they're cost effective—most are under $11.
Not ready to give up your must-have product for a greener alternative? Start small with one or two of our picks and slowly introduce others.
Plus, you can totally keep a couple of your favorite (but non-vegan) beauty picks. Just like you may occasionally stray from an organic diet, the infrequent beauty indulgence is to be expected. Even making a few product swaps is enough to change your skin, and your beauty routine, for the better.