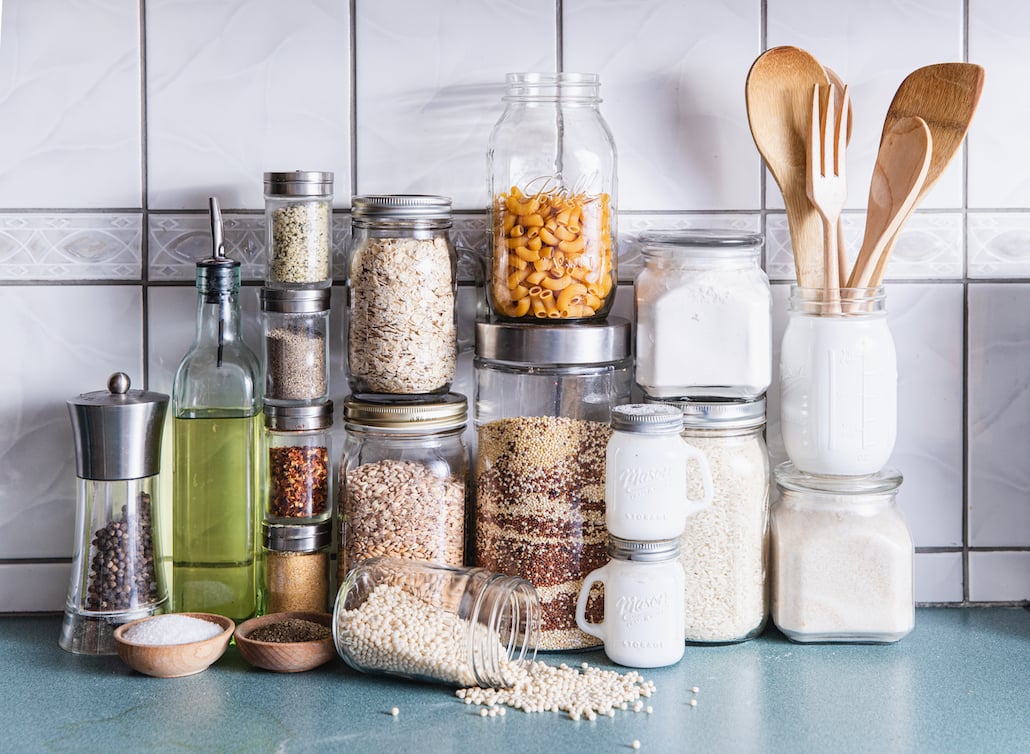 7 Tips for Spring Cleaning Your Kitchen
by Emily Phares
Everyone is disinfecting things all the time lately, but consider setting aside time to do some regular ol' spring cleaning, too. That's when you do deep dives into your pantry, closets, bathroom cabinets, and more, tossing unwanted and expired items and organizing what remains.
Cleaning can be a chore, but it can also feel restorative. So we suggest you take a break from the news, play a podcast or favorite album, and spend time organizing your kitchen. Here are some helpful spring cleaning tips to get you started.
1. Label spice jars on top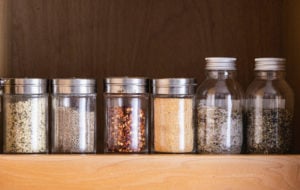 Depending on how your spices are stored, you can't always see the labels. Our solution? Label the lids. Use a white paint marker to write directly on dark lids, or add a small piece of white painter's tape or masking tape and label that instead.
2. Swap paper towels for reusable cloths
Bar mop cloths are a durable and environmentally friendly alternative to paper towels. We've used and like these, plus the white ones can be bleached to remove stains.
3. Make your own cleaner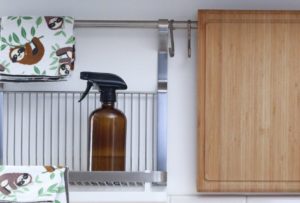 Want to avoid harsh chemicals when cleaning the kitchen? Make your own cleaning solution of 50 percent white vinegar and 50 percent water. Add a $3 spray bottle and you're in business. And here's a helpful list of 18 places you should be cleaning with vinegar in your kitchen. (Note: Consumer Reports says there is no evidence that vinegar is effective against coronavirus.)
4. Empty your cupboards and fridge
First, clean the shelves. Then throw away expired foods and condiments. Trust us. You've got some.
5. Create a meal calendar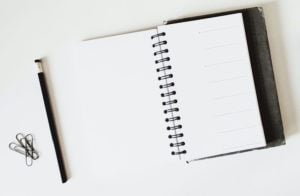 Even if you don't prep your meals in advance, you can at least plan them. Take 10 minutes to jot down ideas and eliminate that end-of-day "what's for dinner?" quandary. Draw a simple grid on paper, write the month and number the days, and tape to your kitchen wall. Voila! Instant meal planner.
6. Repurpose glass jars for storage
You don't need to buy fancy storage containers. Instead, reuse glass jars that previously held things like jam, pasta sauce, and peanut butter. Besides being free (!), this makes it easy to see what's in your pantry and how much you've got on hand. Use a rubber band to hold a small paper label in place, and tape cooking instructions to the back if you'd like. We love storing things
like beans, nuts, dried pasta, and oatmeal.
7. Buy a Sharpie® (or two)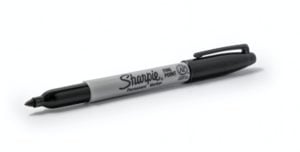 Professional chefs use them, and you should, too. Keep a permanent marker on hand and make it a habit to label foods by listing the item and date (and amount, if helpful). This is especially useful when freezing foods.