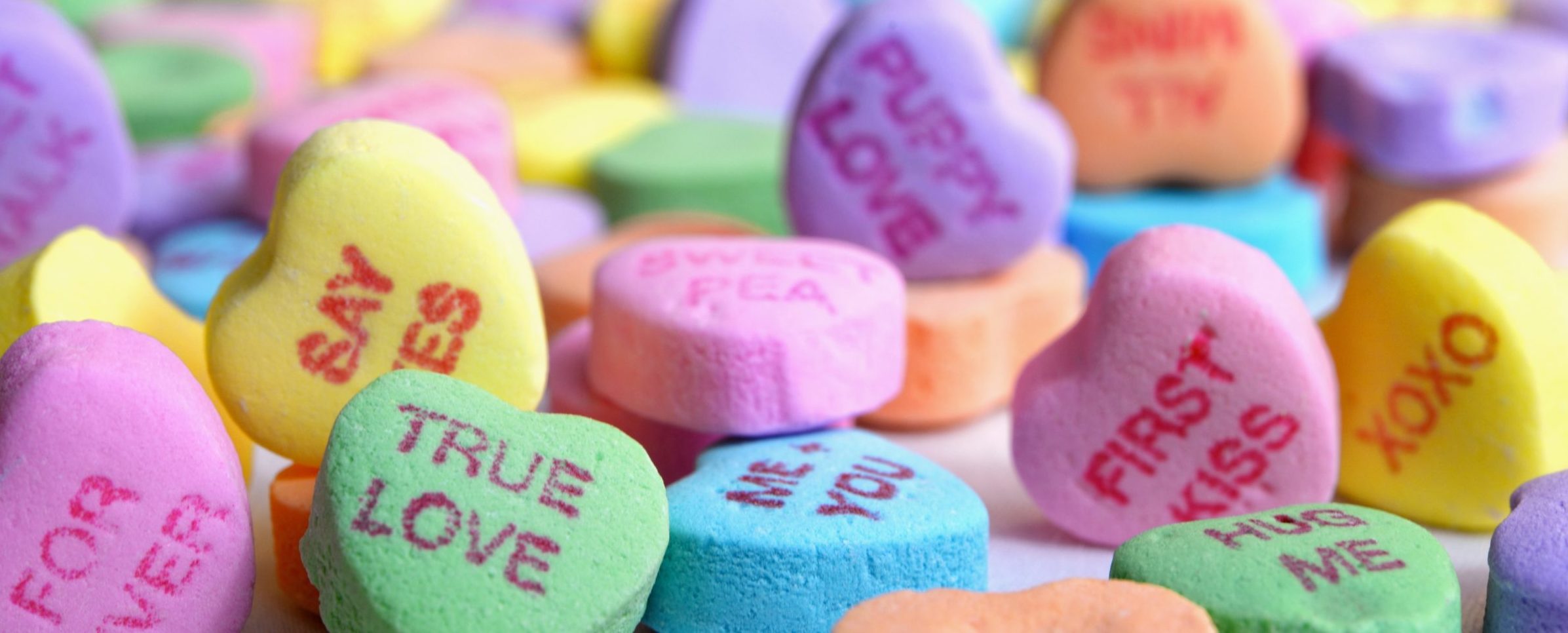 A Vegan Valentine's Day
by Emily Phares
Looking for ways to celebrate Valentine's Day? We suggest keeping it classic with dinner and a movie. Here are our some of our favorite rom-coms paired with delicious plant-based recipes.
Pretty in Pink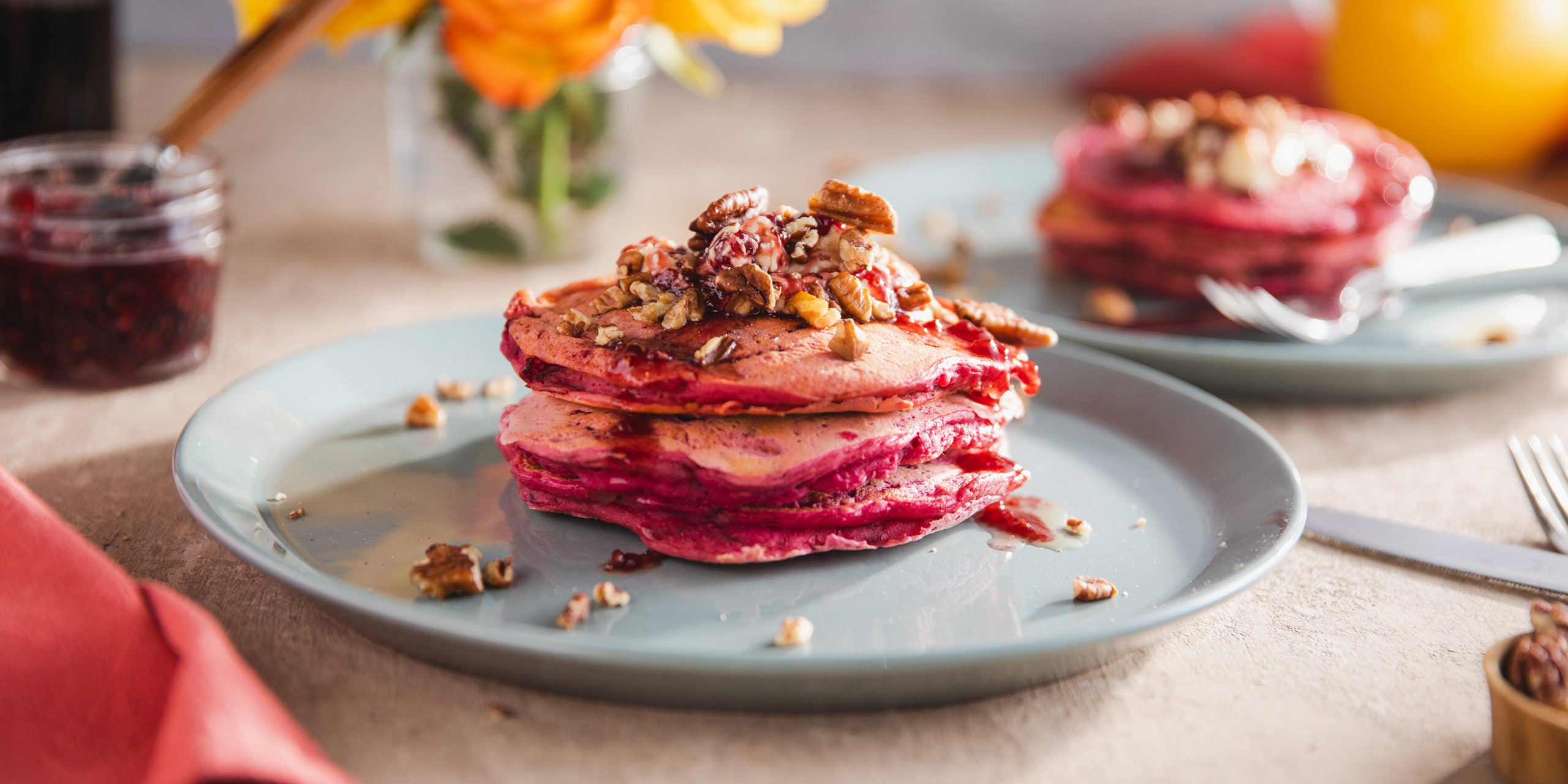 & Beet Pancakes with Raspberry Butter & Pecans
Andie put together an impressive pink dress, and you can make some delicious pink pancakes to match. We say embrace Andie's nonconformist attitude and root for Duckie while eating a beet-laden breakfast for dinner.
Joe Versus the Volcano
& Tropical Grain Bowls with Pan-Seared Avocado & Mango Vinaigrette
You can't have a list of rom-coms without including a Hanks-Ryan movie. And we love this one, which was actually their first film together. There's Meg Ryan with an accent, some remarkably versatile luggage, and, as the name implies, a volcano. So get your remote and get into the spirit with these tropical grain bowls.
Bridget Jones' Diary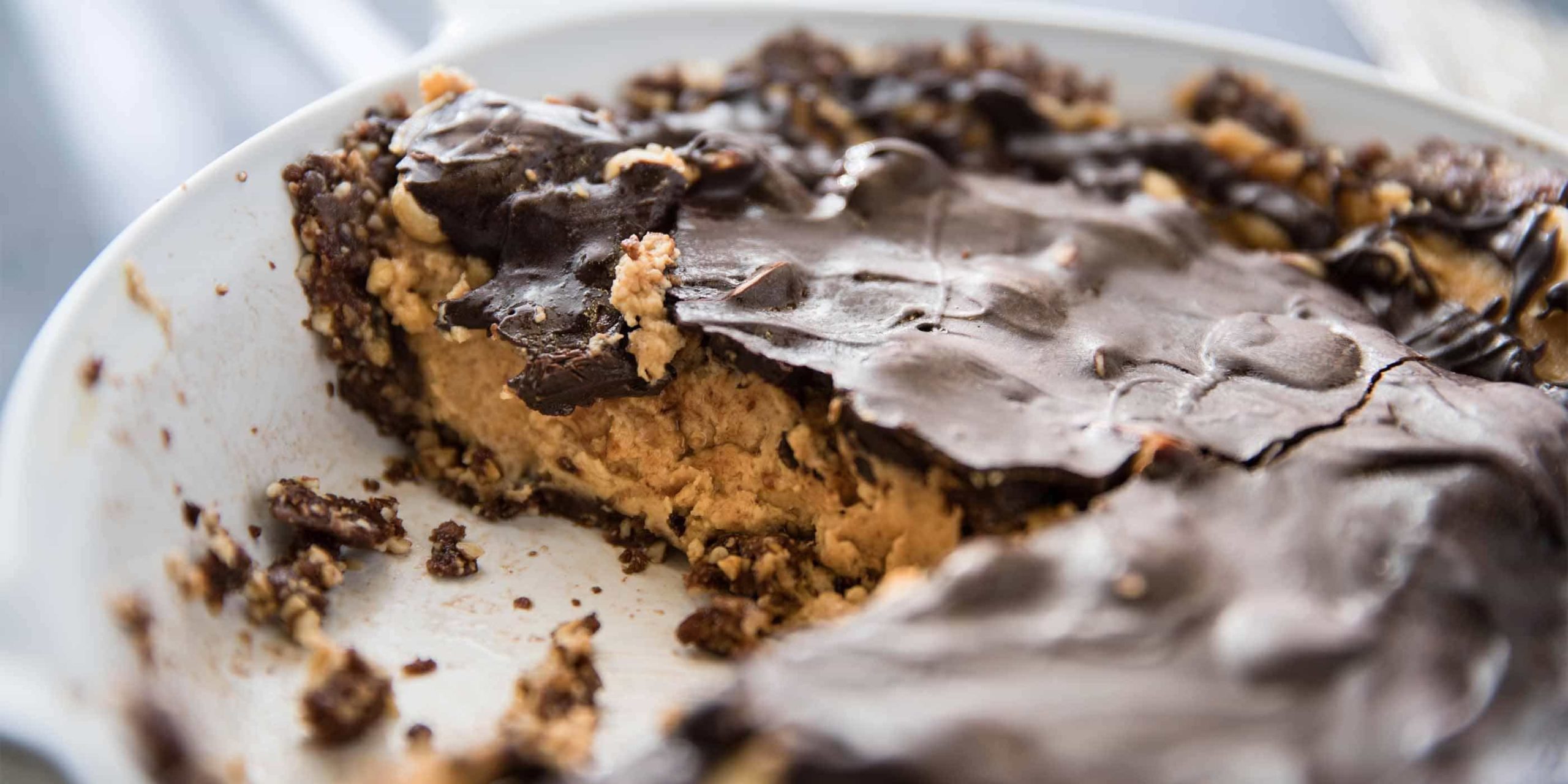 & Chocolate Peanut Butter Pie
If we had a recipe for blue soup, we'd definitely list it here in honor of Bridget's dubious cooking skills. (Someone send her a Purple Carrot box, stat.) Alas, our soups are mostly normal colors, so instead here's a delicious pie that we think Bridget would love.
Shopgirl
& Smoky Portobello Tacos with Jalapeño Cashew Sauce & Spanish Rice
Claire Danes and Steve Martin—in character, of course—visit a Mexican restaurant on their first date. We won't even get into Jason Schwartzman here, but trust us, this movie plus these tacos is a recipe for a fantastic evening.
Sabrina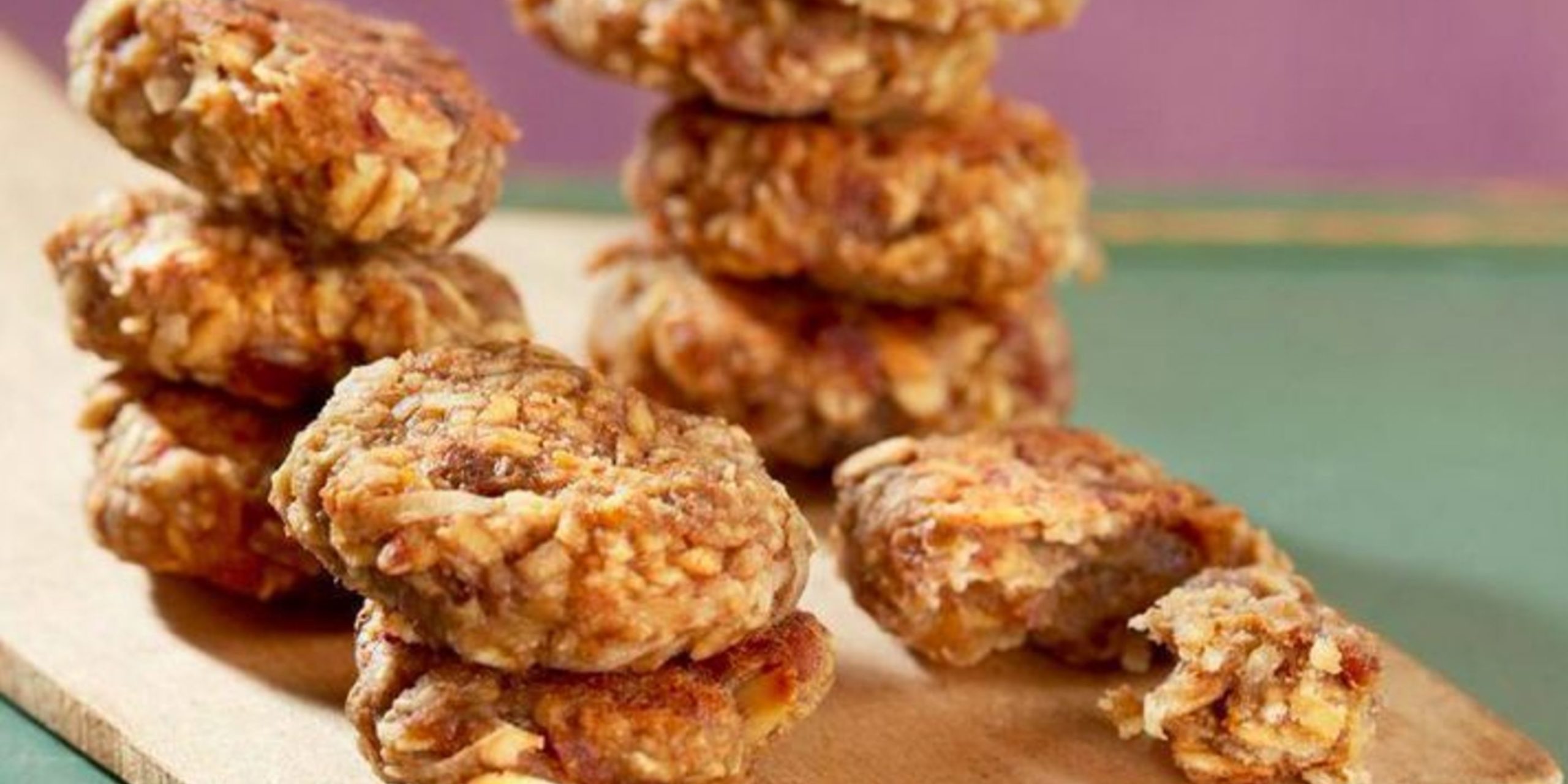 & Healthy Coconut Banana Cookies
"Yes, we have no bananas," sings Audrey Hepburn, while Humphrey Bogart steers a boat. Make these banana cookies and sing right along with her. You can also watch the remake with Harrison Ford and Julia Ormond if you're in the mood for a double feature.
Something's Gotta Give
& Vegan "Fish" and Chips with Classic Tartar Sauce and Coleslaw
Diane Keaton's character lives on the beach, and we imagine her popping into a nearby mom-and-pop restaurant for the occasional fish and chips. Our version has tofu instead of fish, and we like to think Diane would totally go for it.
Working Girl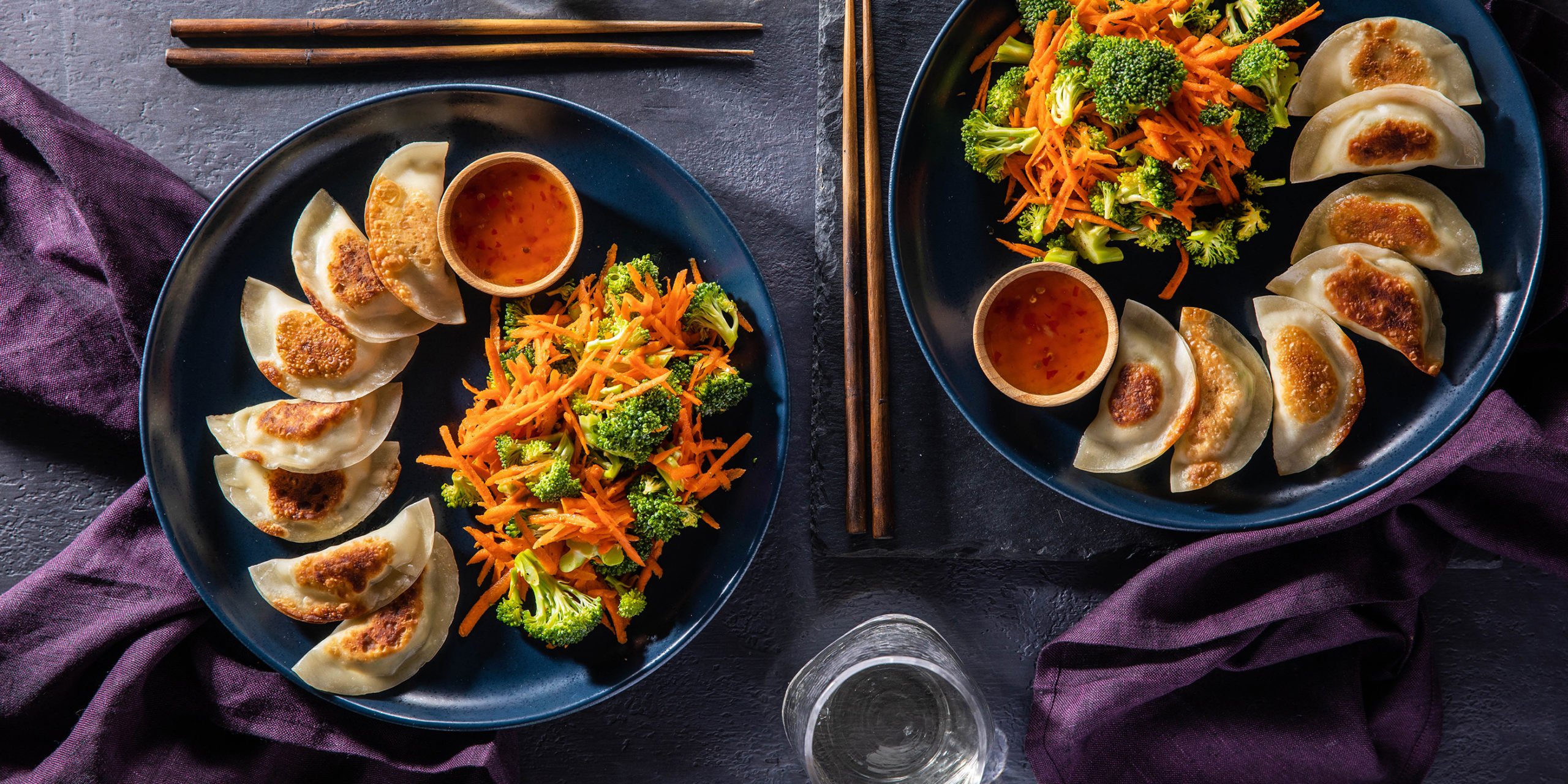 & Tofu Edamame Dumplings with Broccoli Slaw & Sweet Chile Sauce
There are so many good things about this movie: The cast, the quotes, the sneakers-with-pantyhose look. And Melanie Griffith's idea to serve dumplings at an office event. She may have gotten stuck doling out the dumplings, but you can keep these all for yourself.
Amélie
& Nicoise Salad with Roasted Mustard Potatoes and Cherry Tomato Vinaigrette
The music, the gnome, the whimsy, and the Parisian backdrop: Amélie has it all. Grab a baguette, pour yourself a glass of wine, and dine on this hearty, healthy salad while viewing.