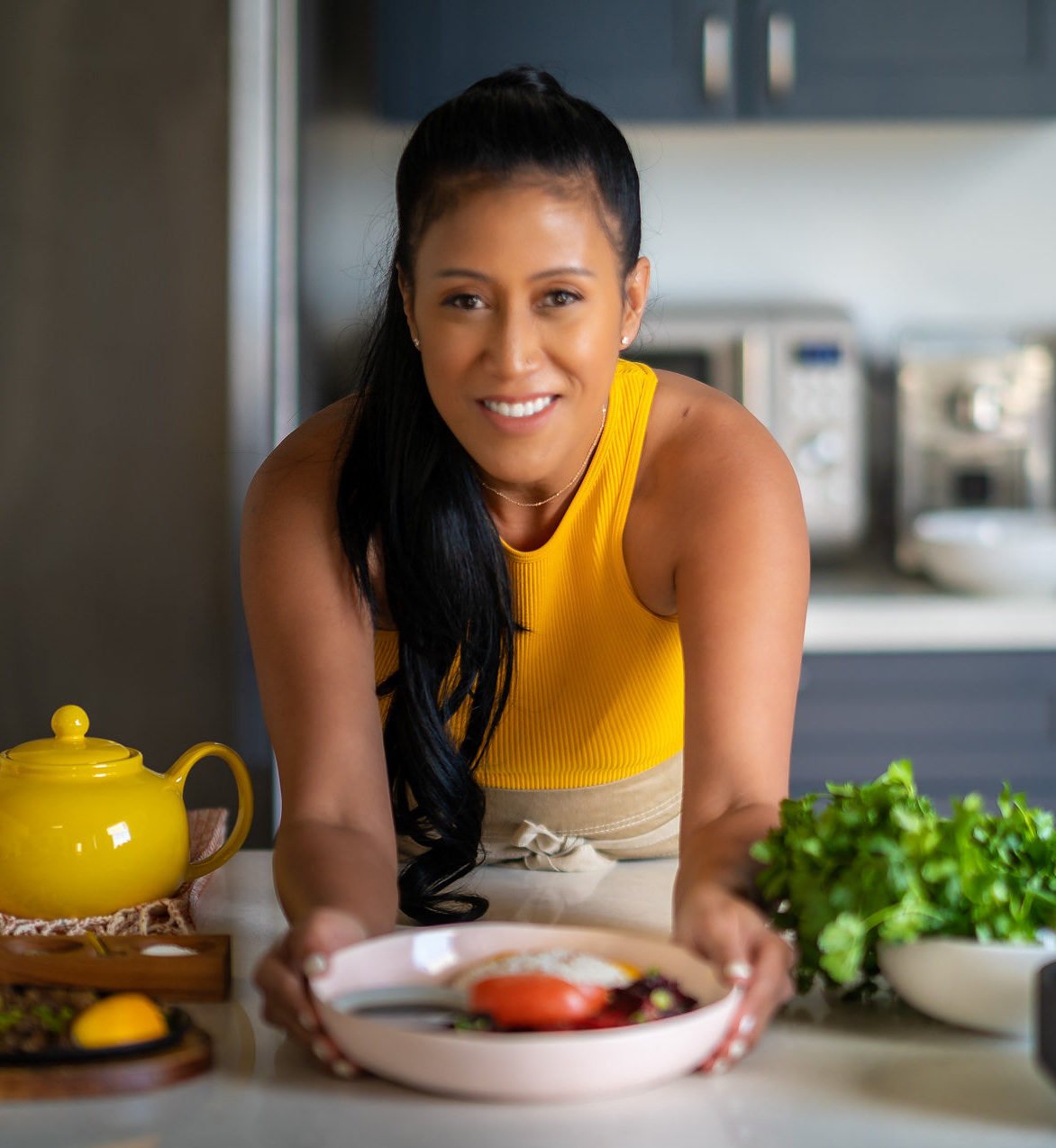 Chef Reina: Filipino Food Made Vegan
Meet Reina!
After 10 years at a corporate job, Reina Montenegro decided to follow her passion for creative plant-based cooking. So in 2012 Reina, who was born and raised in Dumaguete City, on the Philippine island of Negros, started her food career  as a personal chef and caterer—including catering events for Apple, NASA, Twitter, and more.
After finding success in the catering business, Reina opened a trio of Filipino vegan restaurants in the Bay Area: Nick's Kitchen, Nick's On Grand, and Nick's On Mission. When she closed her restaurants because of the COVID-19 pandemic, Reina came up with a new concept: Chef Reina, a restaurant located in Brisbane, south of San Francisco, that features classic Filipino food—like Pancit and Sinigang—with a vegan twist. The walk-up storefront window allows Reina to safely cater to the community with to-go orders, and Reina also offers virtual cooking demos. This new space stays true to Reina's vision: sharing vegan Filipino comfort food with the masses.
Reina's Top Pick
In the area? Try Chef Reina's Lumpia Shanghai! 
"My favorite dish is this veganized Lumpia Shanghai (mini meat rolls dipped in a sweet and sour sauce). It should be called the national dish of the Philippines because everyone LOVES it. We have it at every party, but even just for an afternoon snack. It's a perfect appetizer."