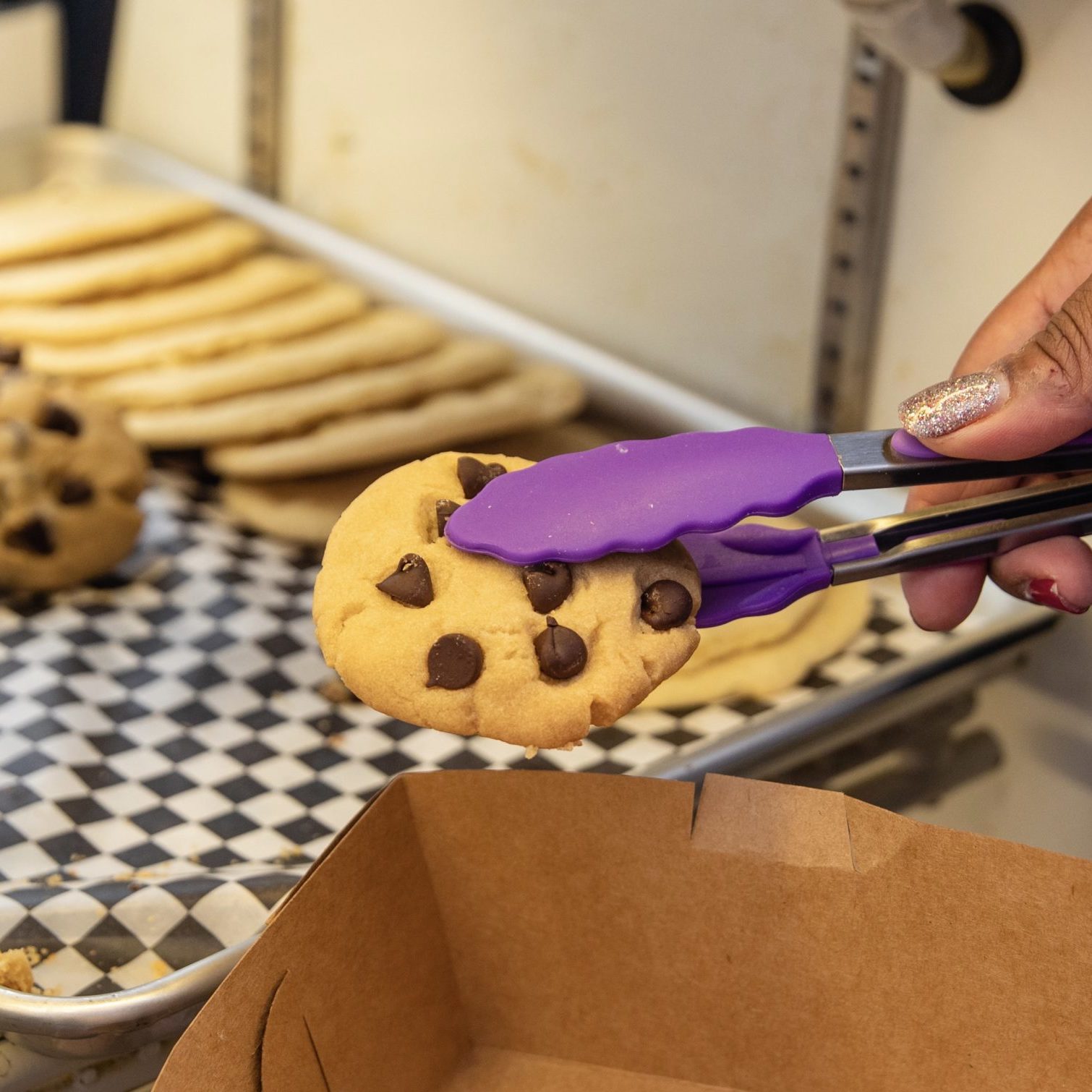 Detroit's Very Own Vegan Bakery
Meet Chantele—Author, Baker, and Entrepreneur  
After having a health scare and being diagnosed with an autoimmune disease called hidradenitis suppurativa, Chantele discovered that following a vegan diet helped heal her body. And what started as a journey to create healthier habits ended up as a mission to show how delicious vegan desserts can be. Chantele opened Estella's Vegan Dessert Boutique, a brick and mortar location in Detroit that's the first vegan bakery in the city——and home to some really delicious vegan pound cake.
 What led her to open a vegan bakery?
Chantele comes from a family of bakers, and as she explained, "My passion for baking started when I was just 6 years old, when my grandma Stella taught me how to make my first cherry pie. I still wanted to enjoy the foods that I had grown to love, but had to learn to make them a different way—and thus Estella's was born."
Ready for a delicious dessert?
If you pop into Estella's Vegan Dessert Boutique, here's a sample of what you can expect to find: Pound Cake, Peach Cobbler, Sweet Potato Pie, Banana Pudding, and so much more!
Not in Detroit? No problem! You can also order desserts directly from her website: https://www.estellascuisine.com/. (We're torn between the sweet potato pecan bread, and the carrot pound cake). Vegan desserts FTW!