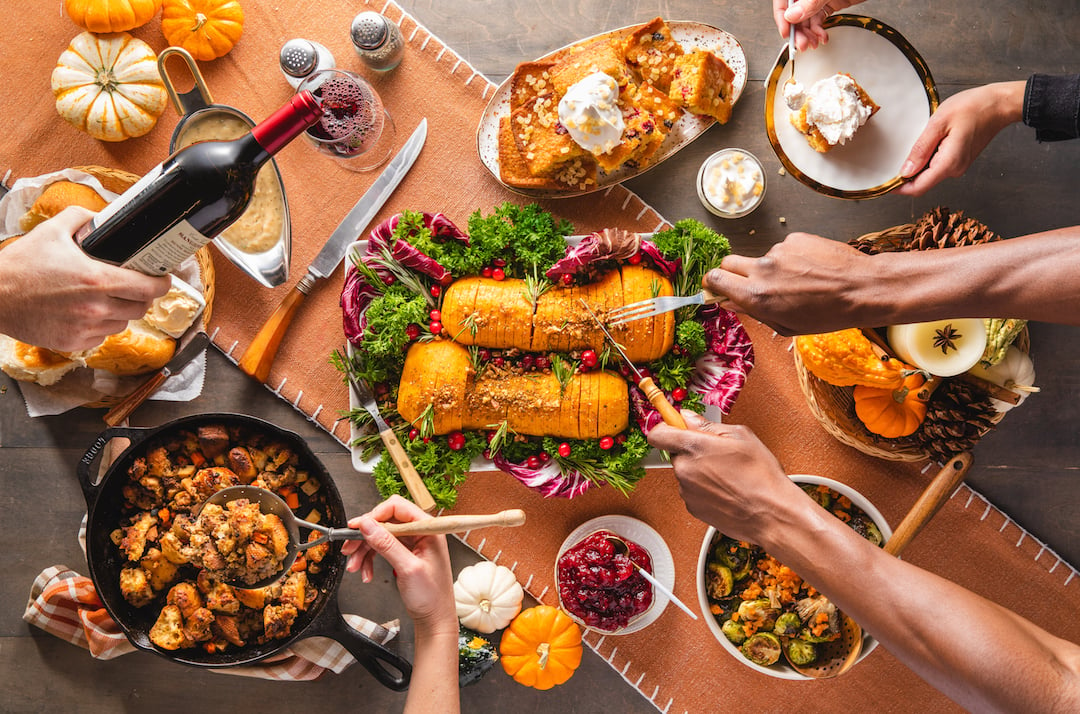 Easy Thanksgiving Prep & Recipes
by Purple Carrot
Cooking up a big holiday meal can seem daunting, but a little prep can keep stress at bay and make for a successful feast!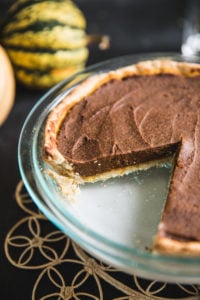 Cranberry sauce will taste delicious (maybe even better) if it's made ahead of time. Make it up to a week beforehand and store it in the freezer or fridge until the big day.
If you're making a pumpkin or fruit-filled pie, get a head start. Assemble the pie in a metal dish. #Protip: don't use a glass or Pyrex pie plate if you plan to go directly from the freezer to the oven—it may shatter! Tightly cover your pie in plastic wrap and foil, and freeze it. On the day before, or on Thanksgiving itself, bake the pie. When you're ready to cook, no need to defrost, but you will need to bake it an extra 20-45 minutes (depending on the size of the pie).
Dry bread is the key to awesome stuffing. Hand-tear your bread the night before, lay it on a baking sheet, and let it dry out overnight.
Set your table the night before. Not only will you check a "to-do" item off your list, it's surprisingly calming and mindful.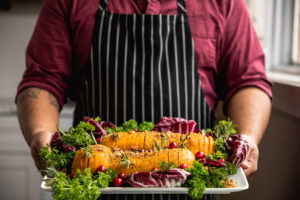 Still need some plant-based inspiration for the big day? Check out Purple Carrot's 2019 Holiday Recipes.
Happy Thanksgiving, all!