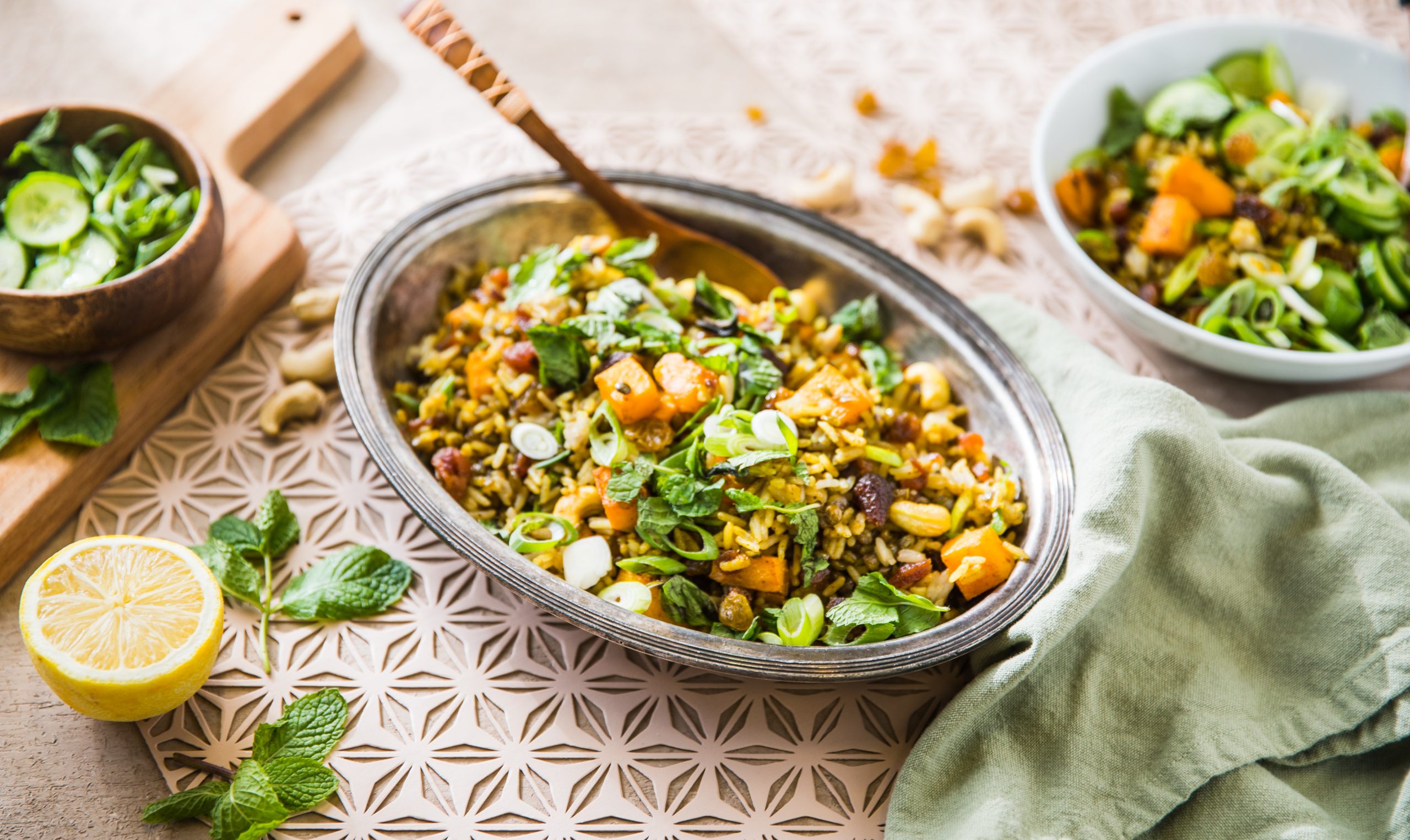 Fall Holiday Feasts Around the World
by Purple Carrot
If you're like us, all year long you look forward to Thanksgiving. All this prep made us wonder, are there are fall holiday feasts in other countries? Are they similar or different to American Thanksgiving?
Here's a look at just a few autumnal holidays and plant-based recipes inspired by what we learned! 
Germany
In many German towns, Ertedanktag is celebrated the first weekend in October. This holiday is primarily a religious day, and is marked with religious gatherings and the blessing gifts. Germans create what is known as a Erntekrone or a "harvest crown" from grain, flowers, and fruit, which is brought to church.  And, while a feast isn't the focal point, there are often drinking festivals known as Frühschoppen.
Looking for a new side using a traditional food this Thanksgiving?  We recommend: German-Style Potato Salad.
Japan
Each November 23rd Japan celebrates Kinrō Kansha no Hi, which roughly translates to Labor Thanksgiving Day. It's a day for the Japanese people to show their appreciation for the hard work their fellow citizens do throughout the year and for the "fruits of that labor." 
Kinrō Kansha no Hi has a very long history, going back thousands of years when it was originally a harvest festival called Niinama-sai. In modern times the holiday is marked by labor-organized festivals, children making arts and crafts, relaxing, and a holiday meal. This meal may include fish, rice, and team. 
You could try the Fall Vegetable Ramen with Red Miso Broth & Smoked Nori Spice as a Japanese-inspired meal at your Thanksgiving.
The Netherlands
You might not realize, but a great number of the original Pilgrims lived in Leiden, a city in the southern region of Holland, before they came to what is now America. The people of Leiden remember this connection with non-denominational church services and cookies and cake the 4th Thursday in November.
Make some plant-based cookies for Thanksgiving dessert, we love these Molasses Crinkle Cookies.
Planning A Globally Inspired Plant-Based Thanksgiving?
Looking for more internationally inspired plant-based meal to serve for Thanksgiving? We recommend these delicious dishes: