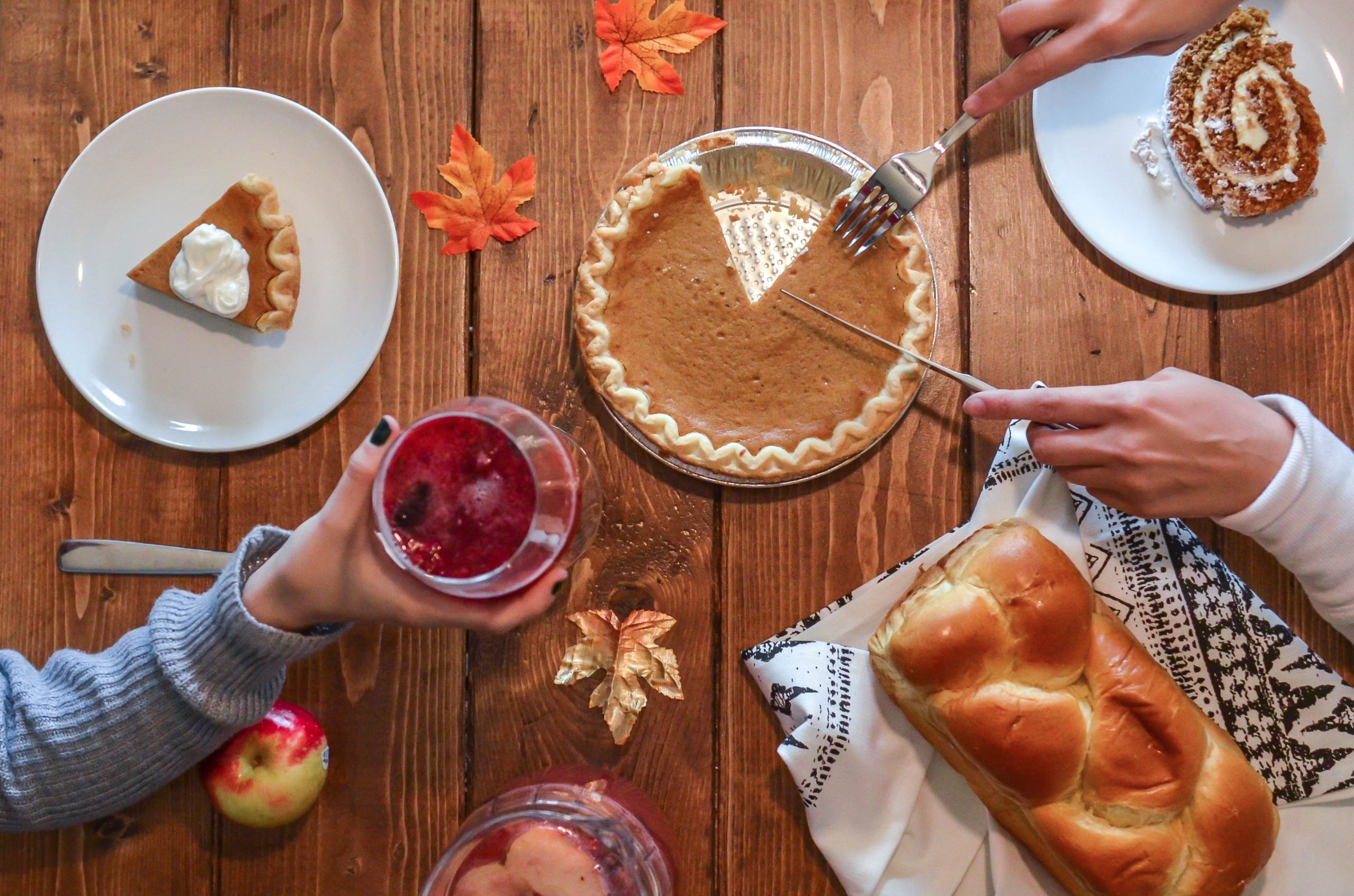 How to Create A Beautiful Thanksgiving Table
by Purple Carrot
The food is the star of the show, of course. But it's nice to have a well-decorated table, too.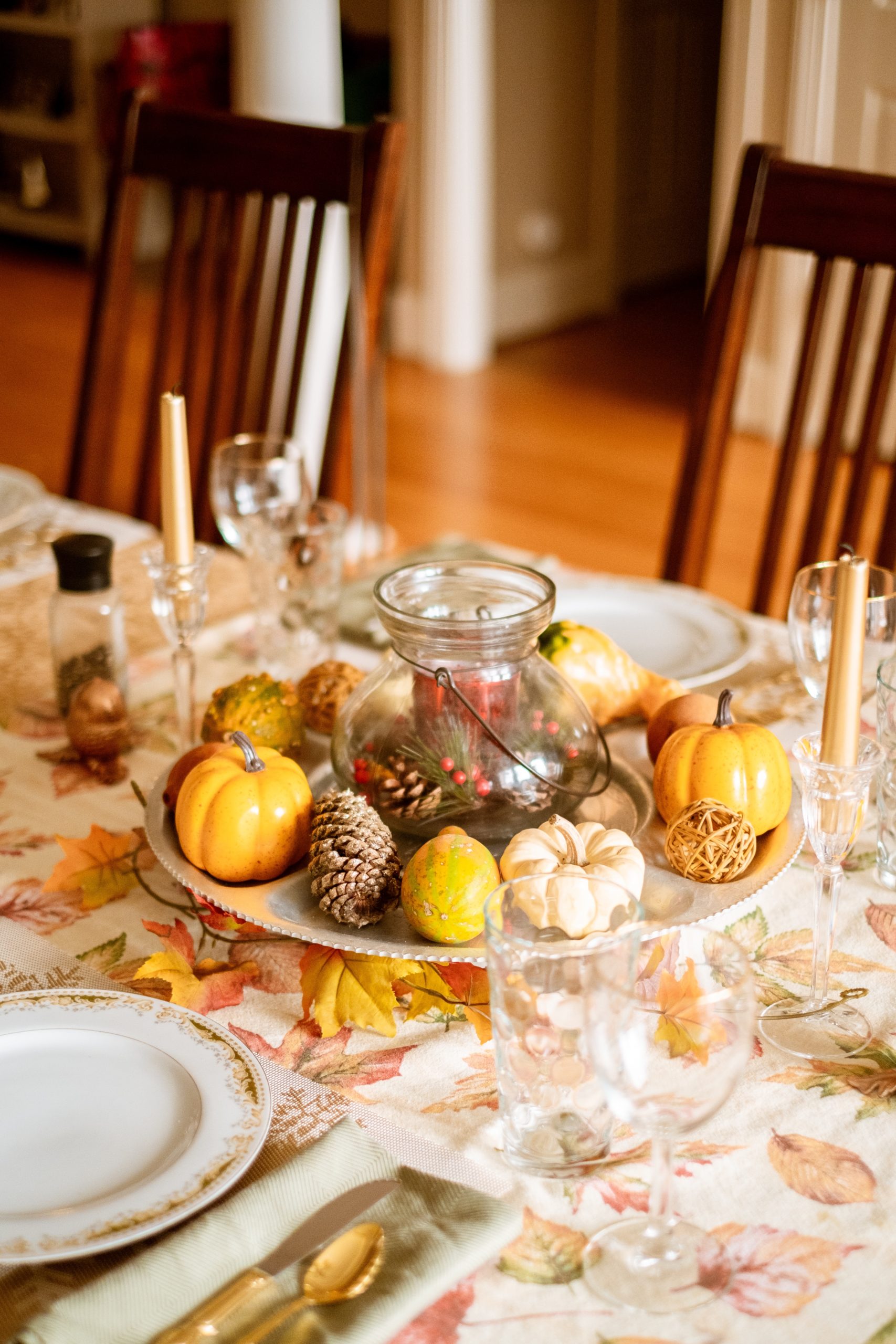 Here are 3 ideas for creating a festive holiday table.
1. Tiny pumpkins
Nothing says "Fall is here!" like little gourds, but we suggest adding flair with paint. Either paint 'em yourself, or make it a fun kids' activity.
2. Seasonal centerpiece
Grab a decorative tray and add pillar candles, pinecones, small pumpkins, dried eucalyptus, and cranberry sprigs.
3. Fresh herbs
Add herbs to Mason jars with water, and tie a ribbon around the jar's mouth—think gingham, velvet, or a festive plaid.