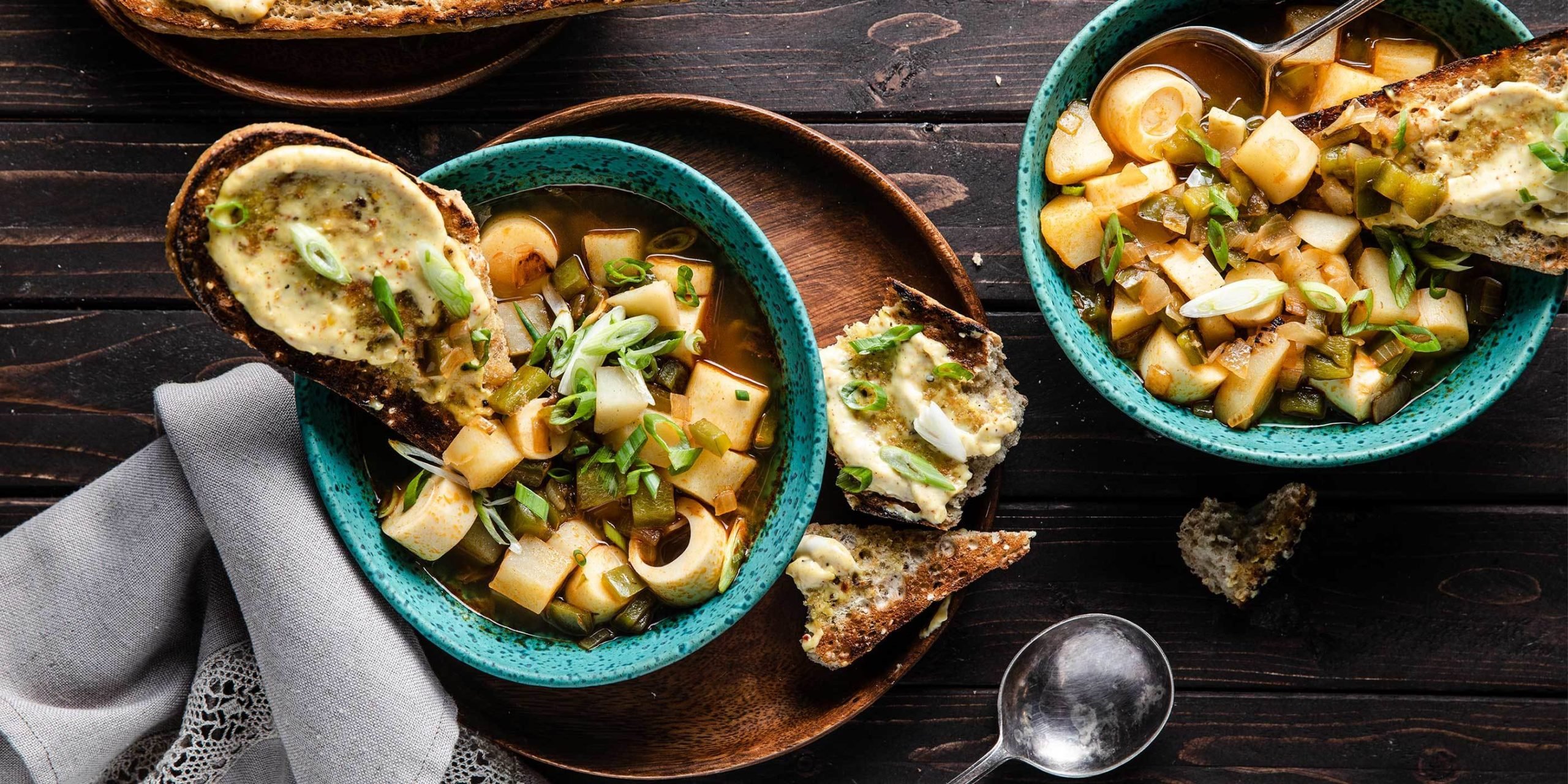 How to Make Soup Without a Recipe
by Purple Carrot
We love soup. And while we have a lot of great soup recipes, sometimes we want to want to whip up something using whatever we have on hand. So here's a foolproof recipe for DIY soup.

How to Make Soup Without a Recipe
Serves: 4
Time: Varies depending on ingredients used
1. Sauté 1½ cups aromatics (like diced onion and minced garlic) in 2 tbsp oil until onions are translucent.

2. Add 4 cups water or vegetable stock, plus a bouquet garni,* and bring to a boil.
3. Add heartier vegetables (like carrots or potatoes), reduce heat to a simmer, and cook until vegetables are softened.
4. Add grains, pasta, protein, and/or more delicate vegetables (like spinach or peas), and cook until tender.
*What's bouquet garni? It's a bundle of herbs, usually wrapped in cheesecloth, used to flavor soups and stews. Bouquet garni typically includes bay leaf, parsley with stems, and thyme.