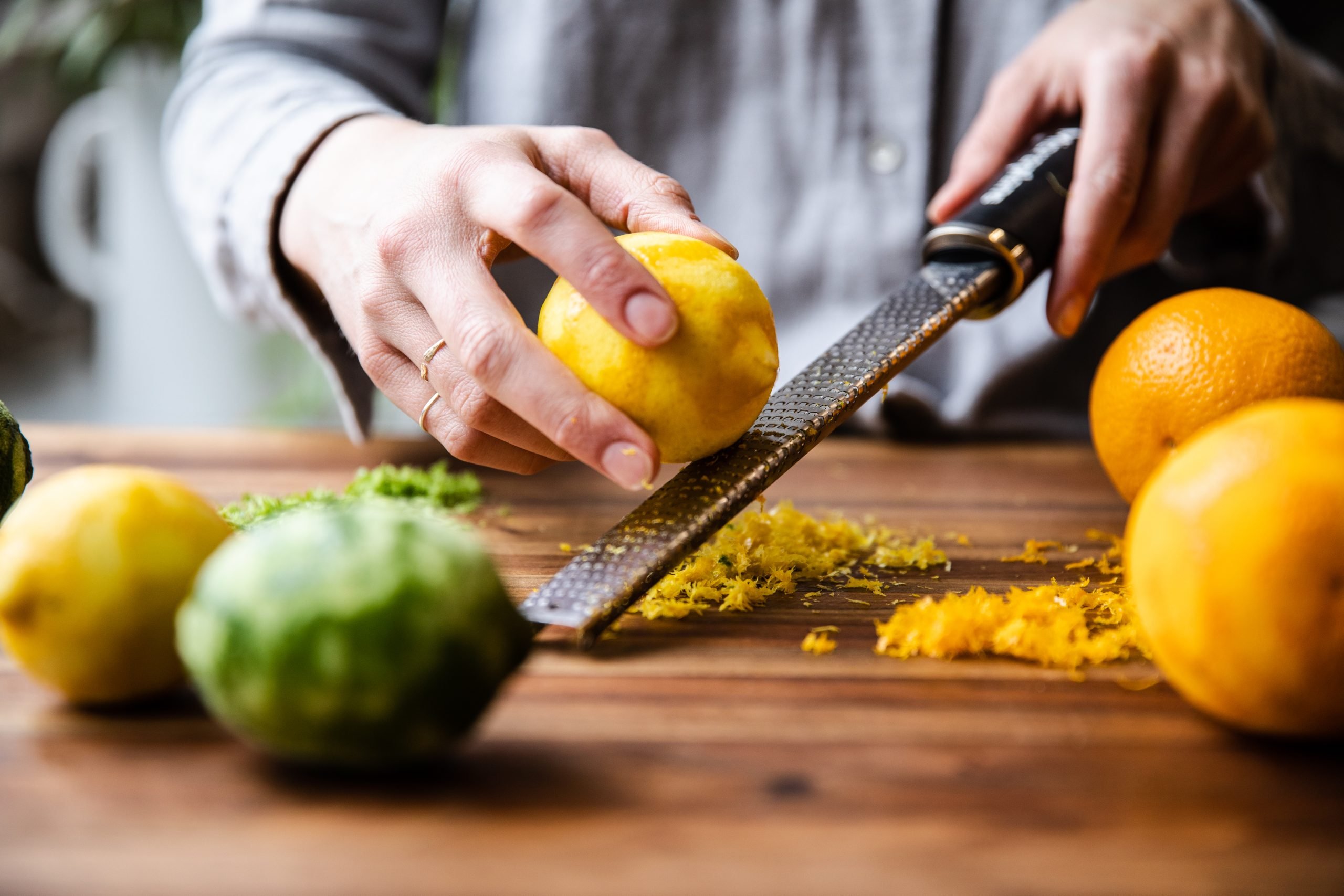 Kitchen Equipment Checklist
by Purple Carrot
You don't needs tons of kitchen equipment to cook Purple Carrot meals. If you have the means to add some items to your kitchen, though, here are our recommendations.
The basics
Knives—A chef's knife and paring knife are essential for food prep. And knives don't need to be expensive to be good.
Whisk—We like a classic French wire whisk, but choose whichever kind you like best.
Grater—We often call for a box grater, but any grater will work.
Baking sheet—We recommend a sturdy baking sheet that can withstand lots of use.
Large nonstick skillet—A 12-inch skillet will give you plenty of room to stir and toss foods.
Small saucepan—A good, basic saucepan is incredibly useful. We recommend a simple stainless steel saucepan, but if you prefer nonstick that's fine, too.
Blender—You don't need a fancy blender, just a reliable one. We recommend reading reviews to find one in your price point that can handle blending nuts and chunky soups.
Food processor—A mini food processor is totally fine, and of course a larger one is great, too, if you have the budget (and the counter space).
The nice-to-haves (but not essential)
Mandoline—A mandoline makes it super easy to thinly slice foods like potatoes and zucchini. If you use one, watch your fingers!
Rasp-style grater—We like using a Microplane® or similar rasp-style grater to zest lemons, limes, and other citrus fruits, and sometimes we use it to mince garlic, too.