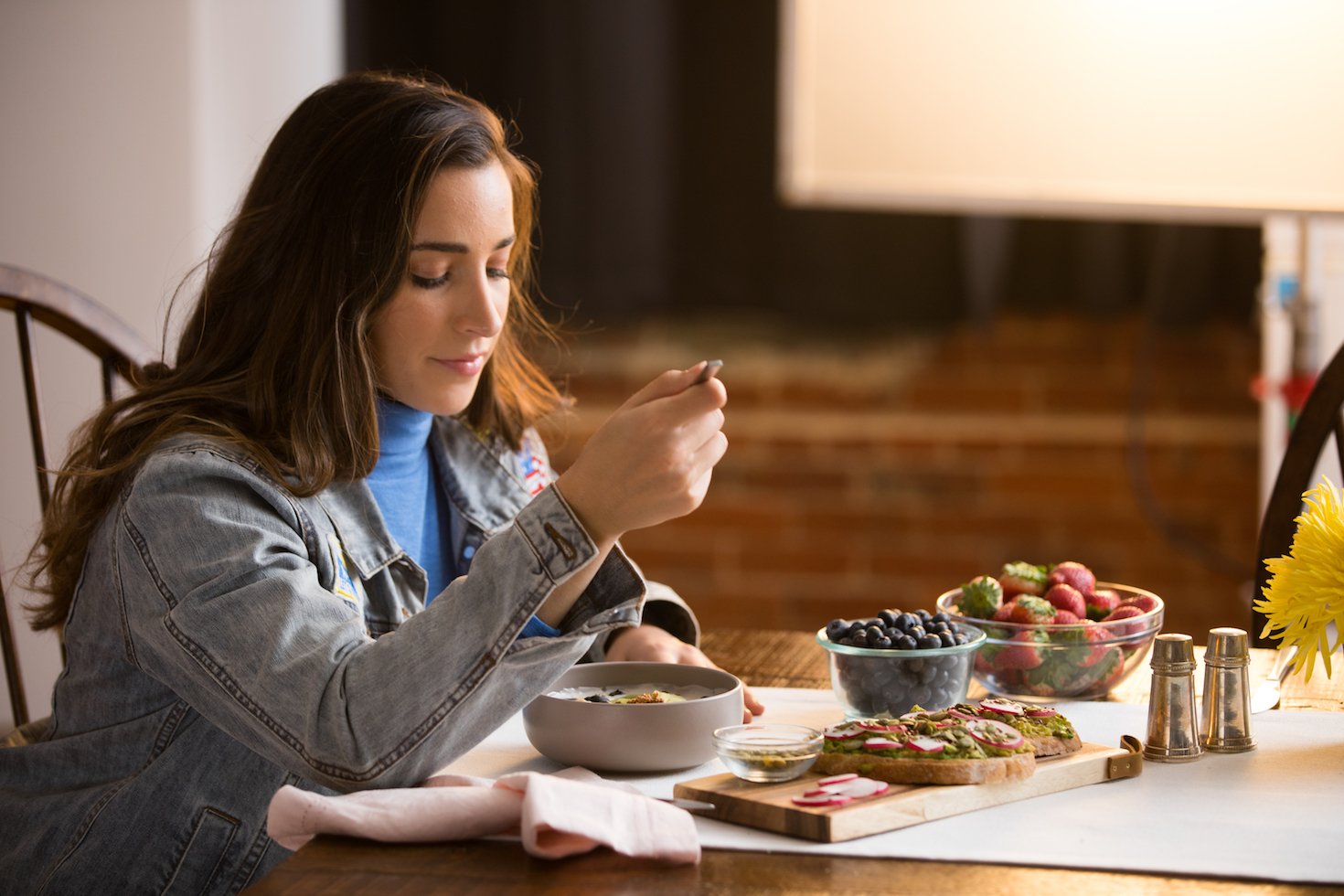 My Plant-Based Journey
By Aly Raisman
When I first transitioned to eating more plant-based about a year ago, I did so as part of my efforts to make more mindful choices about my overall health. I've learned so much along the way and am looking forward to continuing my plant-based journey!
Flexibility is Key
One lesson I've learned is that whenever you're trying to form new habits you have to be conscious and thoughtful about your choices, but also allow yourself flexibility.
I travel a lot so it's difficult to create new habits. When I'm on the road and not in a routine it can be hard to eat plant-based. In order to make healthy choices, I need to plan ahead. I try to pack snacks so when I am at the airport and have long travel days I can eat healthy.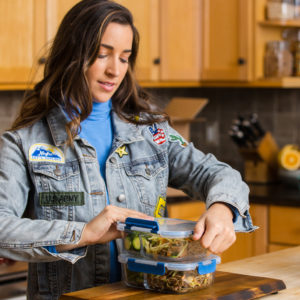 Healthy Eating is Self-Care
I feel proud about the choices I'm making. I understand the importance of self-care now more than ever and it has become a huge motivation for me! Since starting my plant-based journey, it has been great to learn just how much protein is in plants. The Purple Carrot blog helps me by providing information on plant-based protein sources (as well as with new cooking tips and tricks). Taking care of my mind and body by eating healthy is a really great feeling.
Finding Joy in the Garden
I find so much joy and satisfaction out of growing my own fruits and vegetables. Being in the garden is therapeutic for me. It is a life changing experience to feel connected to nature. Whenever I am outside I unplug from technology and I feel really present. Not to mention, it's a really nice way to spend time with my mom. We go out in the yard together to weed, it's surprisingly relaxing. We'll also pick out food to make for our family and friends. It is really cool to share food that we have grown with people we love and care about.
Always Learning
Ultimately, I know there's no one size fits all when it comes to a healthy lifestyle, but I'm excited about my new eating habits and the benefits they bring. I've been reading a lot about the benefits of plant- based diets. I am always trying to learn more and educate myself on how I can be healthier and better take care of myself.
If you are nervous about trying to eat more plant-based meals I would suggest you start by incorporating more fruits and veggies into each meal. It is amazing the amount of nutrients that are packed into fruits and vegetables. In my opinion, a few extra bites of fruit or veggies incorporated into your everyday routine can make a big difference.
I love learning more about cooking with Purple Carrot and am eager to continue to try and learn new things.