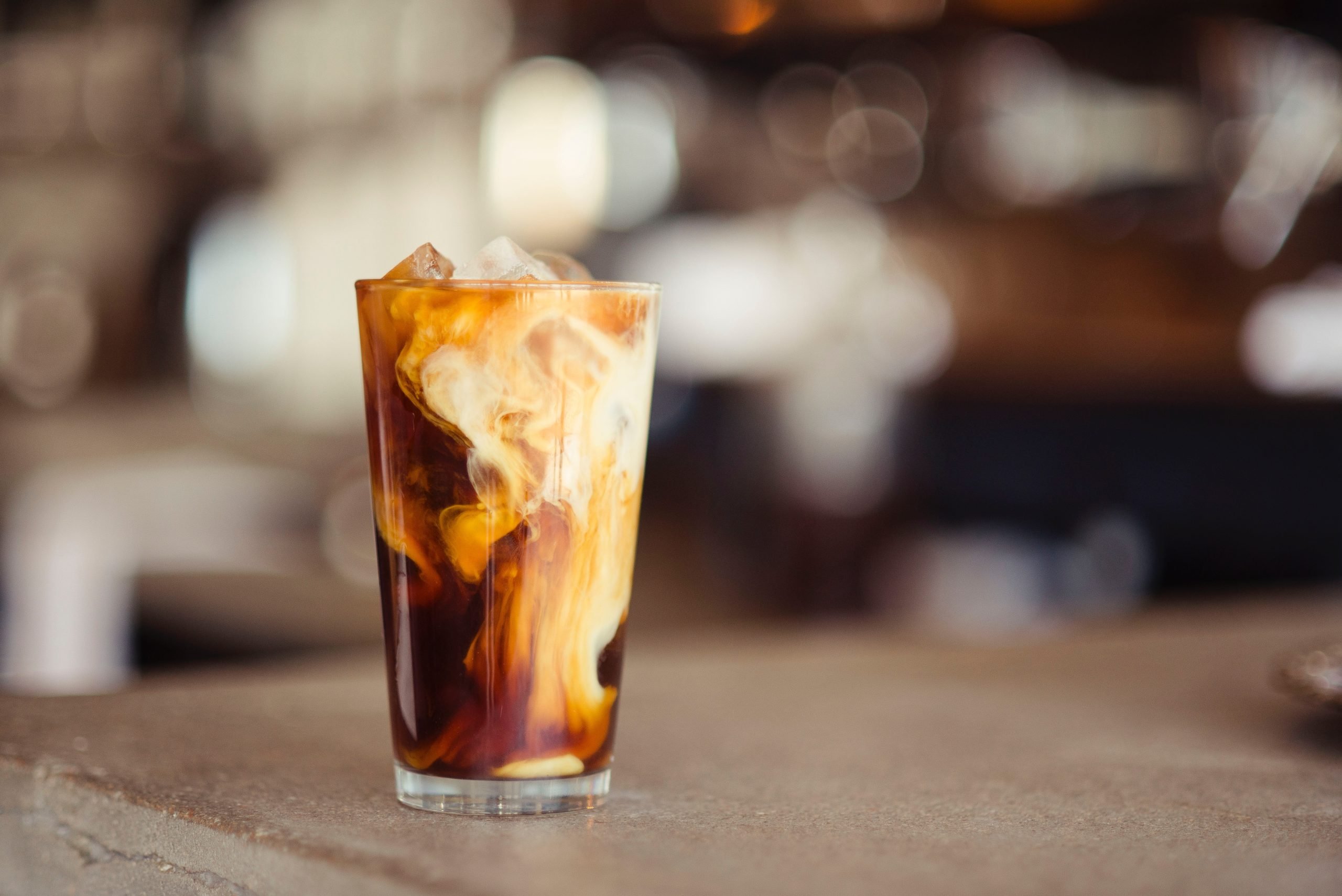 What Kind of Non-Dairy Milk is Right for You?
Did you know that dairy allergies are on the rise, and dairy sensitives are popping up all over the place? Sorry, cheese and ice cream lovers, but as it turns out dairy is not settling well for a bulk of the population. The great news is that there is quite a large selection of non-dairy milk available making it easy to make the switch from dairy milk to plant-based milk.
While there are tons of options available, it can be confusing to know which one is right for you. Don't worry, because this article is going to break down the top five healthiest, and most popular non-dairy milk options. Whether you are looking for a non-dairy option to add to your cereal, replace the creamer in your coffee, or a non-dairy milk to add to your smoothie, there's definitely an option that will work for you.
The 5 Healthiest Non-Dairy Milk Options:
#1 Coconut Milk
It's no surprise that coconut milk makes its way to the top of the list, and that's because coconut milk contains some impressive health benefits. Coconut milk is rich in minerals, low in sugar, and is packed full of healthy fats. Here are some of the highlights to keep in mind when deciding if coconut milk is the right choice for you.
You can purchase canned coconut milk or coconut milk from a carton. If you are looking for a pure coconut milk with a very thick consistency, opt for canned.  

Coconut milk makes an excellent alternative to coffee creamer.

You can add coconut milk to you smoothies for a creamier consistency.

Make homemade ice cream from full fat canned coconut milk.
#2: Rice Milk
Rice milk is next on the list, and this is because this milk is a more hypoallergenic option. For those who are allergic to nuts, this could be a great option. Rice milk is on the thinner side and closely resembles low-fat or skim milk, but is a great substitution for regular milk in cereals. Rice milk is also relatively low in calories and low in fat while also containing a healthy dose of carbohydrates and protein. Here are some healthy ways to enjoy rice milk.
Works great blended in smoothies.

Use in place of regular milk for cereals.

Use warm rice milk to mix in with your morning bowl of oatmeal.
#3: Almond Milk
Almond milk is one of the most well-known and commonly used non-dairy milk options seen today. There are different variations of almond milk according to your taste, such as vanilla almond milk, or coconut almond milk. This non-dairy milk is naturally sweet, relatively low in calories, creamy, and is a nutritional powerhouse. Here are some great ways to add this milk into your diet.
Use almond milk as a base for any smoothie.

Use in place of dairy milk in cereals.

Almond milk serves as an excellent substitution to coffee creamer.
#4: Hazelnut Milk
This non-dairy milk is gaining popularity and for good reason. Hazelnut milk is super creamy, is an excellent source of healthy carbohydrates and calcium as well. As it turns out, cow's milk isn't the only way to get your daily dose of calcium! This milk is the newest thing in the vegan and vegetarian world, being referred to as the "it milk." It's decadent and can be added to just about anything you would use dairy milk in.
Use hazelnut milk as your coffee creamer or to make a creamy cinnamon latte.

Drink hazelnut milk by itself with a piece of 100% dark cocoa for a decadent treat.
#5: Cashew Milk
 While cashew milk is not as commonly seen as coconut or almond milk, this milk is gaining popularity as well. If you're looking for a non-dairy milk that is high in protein, calcium and is super creamy, this may be the option for you. Here's how you can use this milk in your diet.
Use as a base for your smoothies.

Use in oatmeal.

Make a homemade cashew ice cream.

Use as your base for chia pudding.
If you are looking for a new non-dairy milk to add into your diet or you are just starting to switch from dairy to non-dairy products try one of these non-dairy milk options. These are some of the most nutritious and creamy options available today, and they hold some pretty impressive health benefits.
Kickstart your plant-based eating journey with Purple Carrot. Each week you'll receive delicious plant-based recipes and ingredients delivered right to your door.