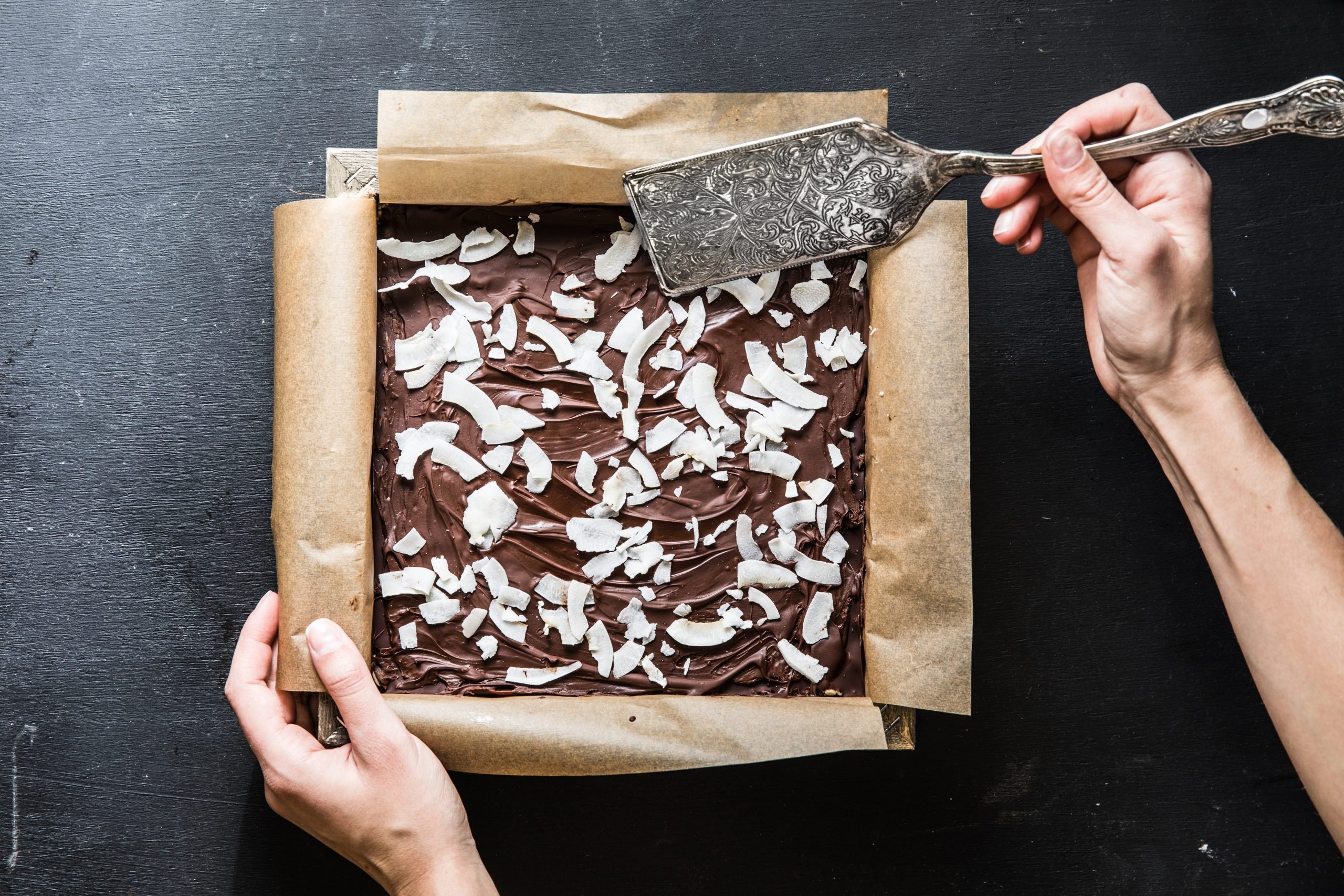 7-Ingredient Raw Superfood Bar
Looking for a power-packed sweet treat that won't spoil your hard work and commitment to eating clean? Follow along as our culinary team crafts the ultimate 7-ingredient, raw, vegan, superfood bar.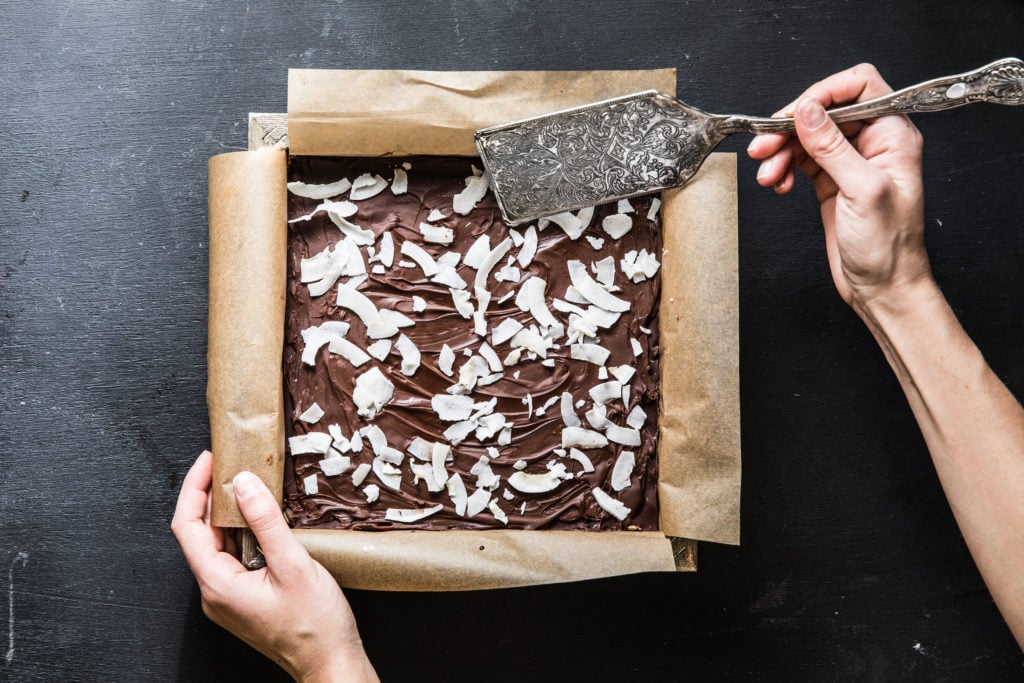 7-ingredient, raw, superfood bar
Serves: 16 bars
Time: 20 minutes
Allergens: coconut, tree nut
NUTRITION
Calories:  190
Fat:  13g
Carbohydrates : 19g
Dietary Fiber:  3g
Sugars: 14g

Protein: 3g
INGREDIENTS
6 oz medjool dates, pitted
2 oz dried blueberries
4 tbsp creamy, unsalted almond butter
3 tbsp refined coconut oil
¾ cup raw, unsalted sunflower seeds
¾ cup unsweetened shredded coconut
5 oz vegan dark chocolate

TOOLS
Food processor

9" x 9" baking dish or silicone mold
DIRECTIONS
Step 1 – Form the bars
Line a baking dish with plastic wrap with at least 2 inches hanging over the edges. To the bowl of a food processor, add dates, blueberries, almond butter, and 2 tbsp coconut oil. Pulse until a rough paste forms. Add sunflower seeds and shredded coconut then pulse until thoroughly combined. Transfer superfood mixture into lined dish. Press down until compressed and about ½ inch thick. Set aside.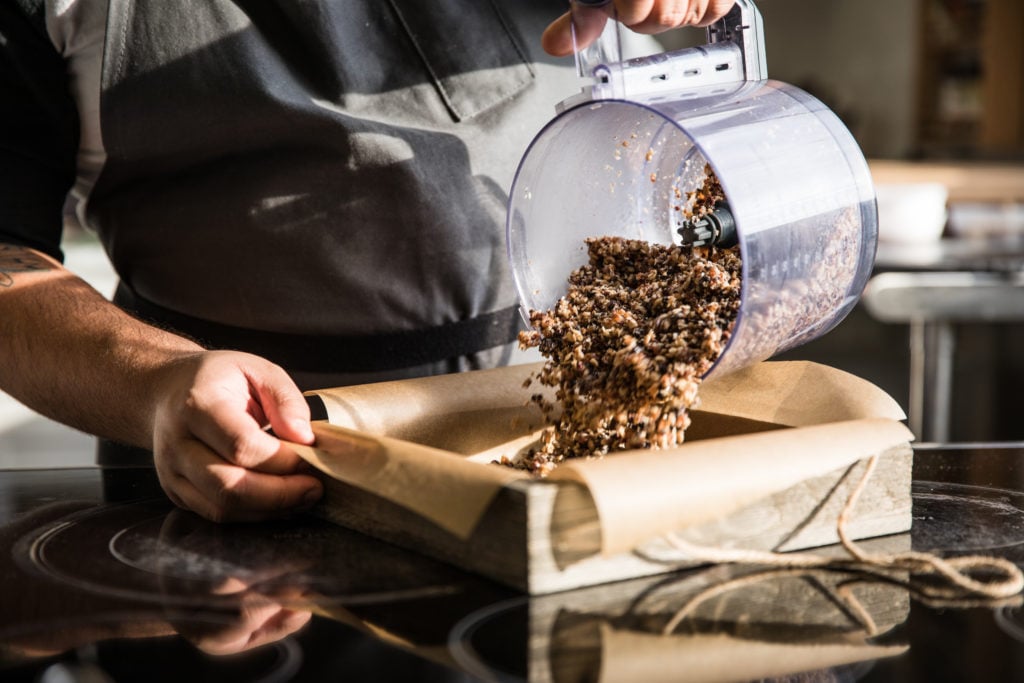 Step 2 – Smother in chocolate
In a small bowl, microwave chocolate and remaining coconut oil 30 seconds at a time until no solid pieces remain, about 2 minutes. Pour directly onto superfood mixture. Using a rubber spatula, spread chocolate to all edges. Chill in the fridge until set, at least 2 hours.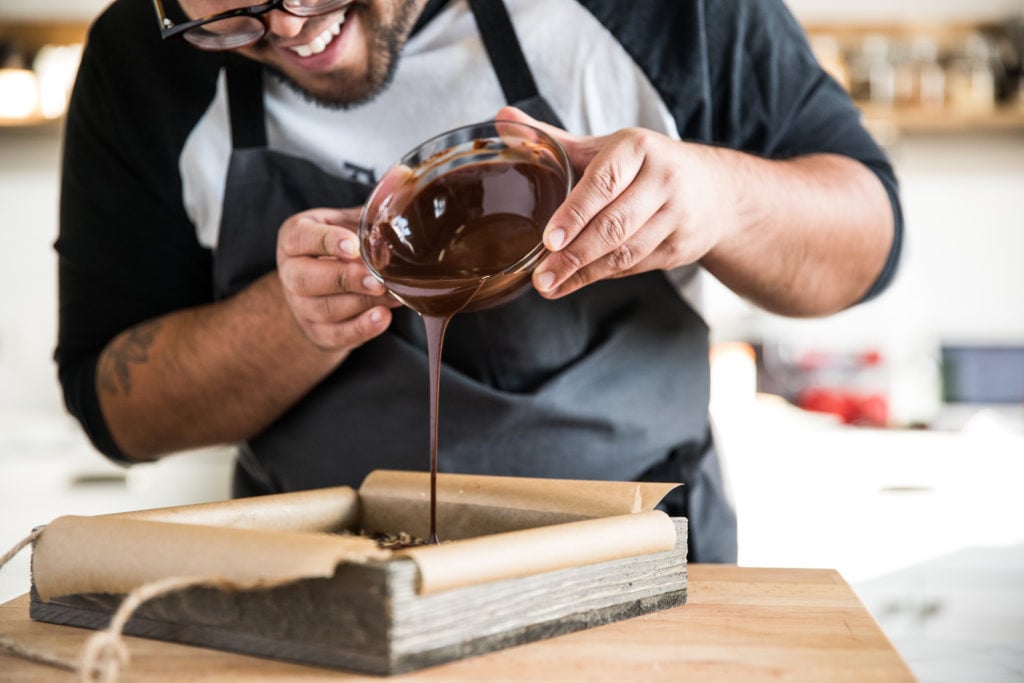 Step 3 – Divide and conquer
Remove superfood snack bars from the baking dish, lifting by the plastic wrap and cut into squares. Chill in an airtight container for up to 2 weeks.