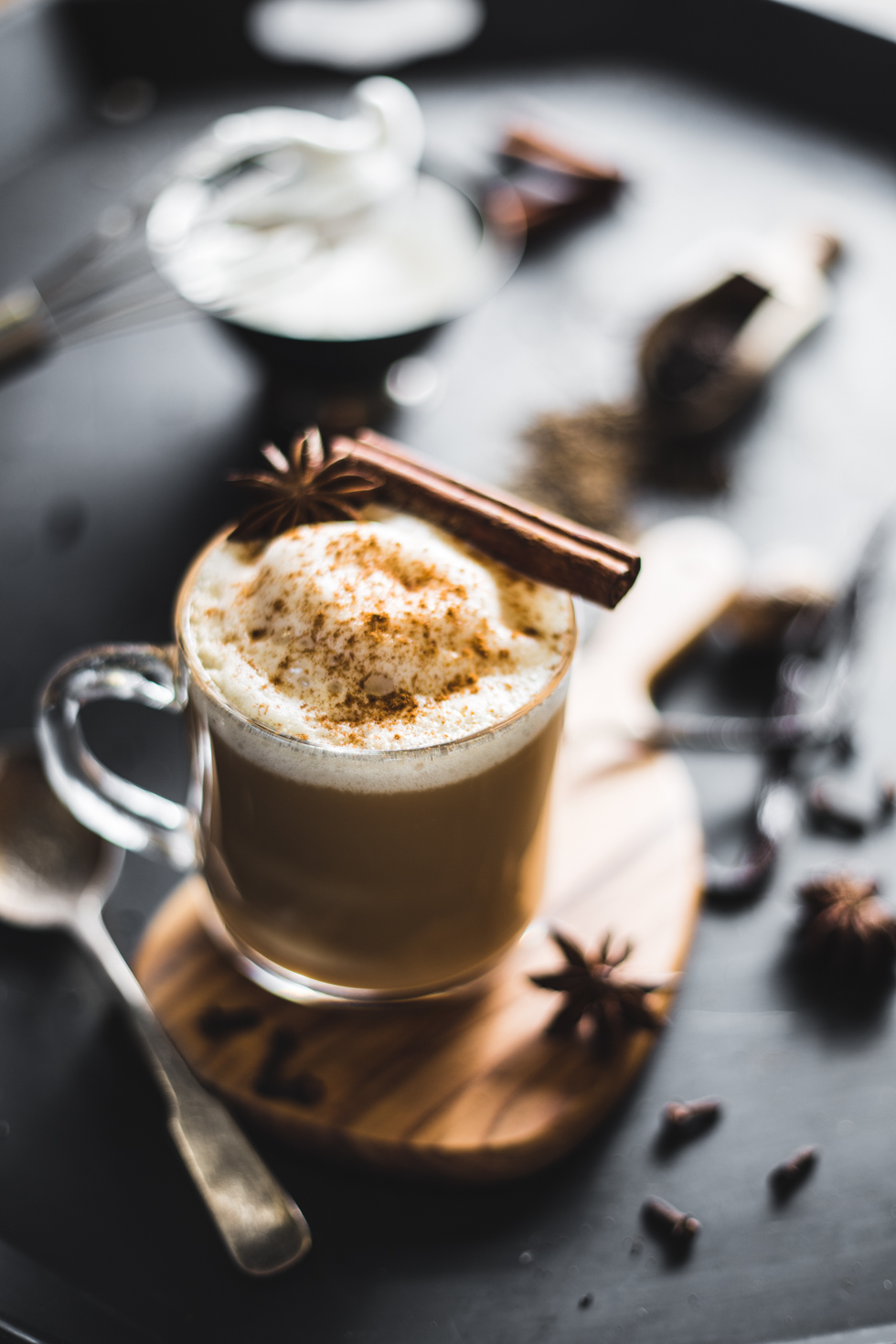 Vegan Chai Tea Latte
Notes from the Purple Carrot Culinary Team
Looking for a healthier alternative to your typical CTL? We've got you covered with the perfect dairy-free, low-sugar alternative that is light on calories but loaded with flavor.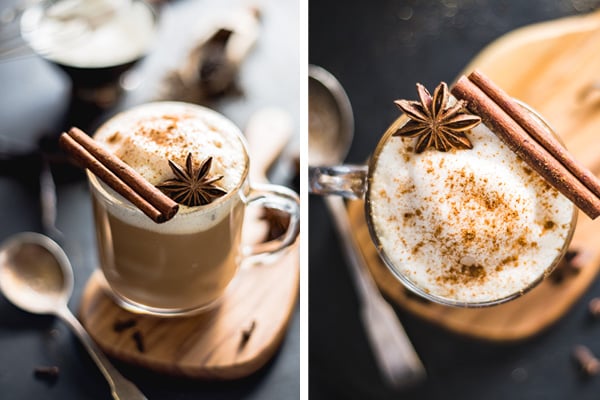 Ingredients
2  1/2 cups water
2-4 cinnamon sticks
2 star anise
4-8 whole cloves
4 black peppercorns
1/2 tsp fresh ginger
1 tsp ground nutmeg
1/2 tsp ground all spice
1 tbsp loose leaf black tea
1 cup almond milk
2 tbsp agave
2 tsp vanilla extract
Step 1
Place a small sauce pan over high heat with 2 1/2 cups water. Add all spices, whisk, and bring to a boil. Let stand for 1 minute.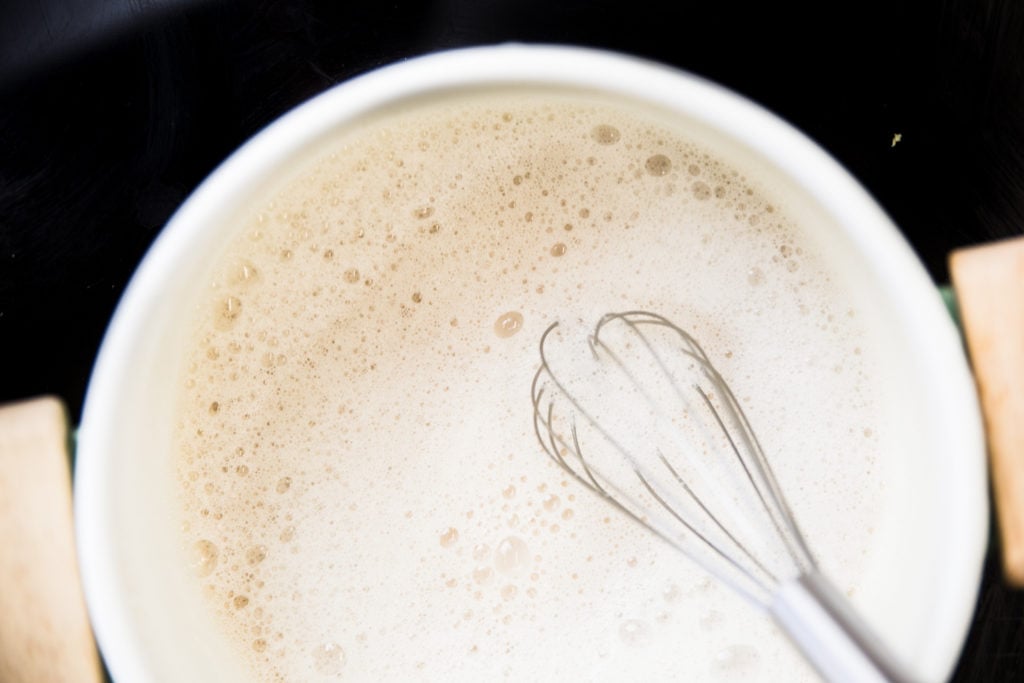 Step 2
Add the loose leaf tea to the sauce pan, cover, and let steep for 3 to 5 minutes. The longer you steep, the stronger it is; adjust to your liking!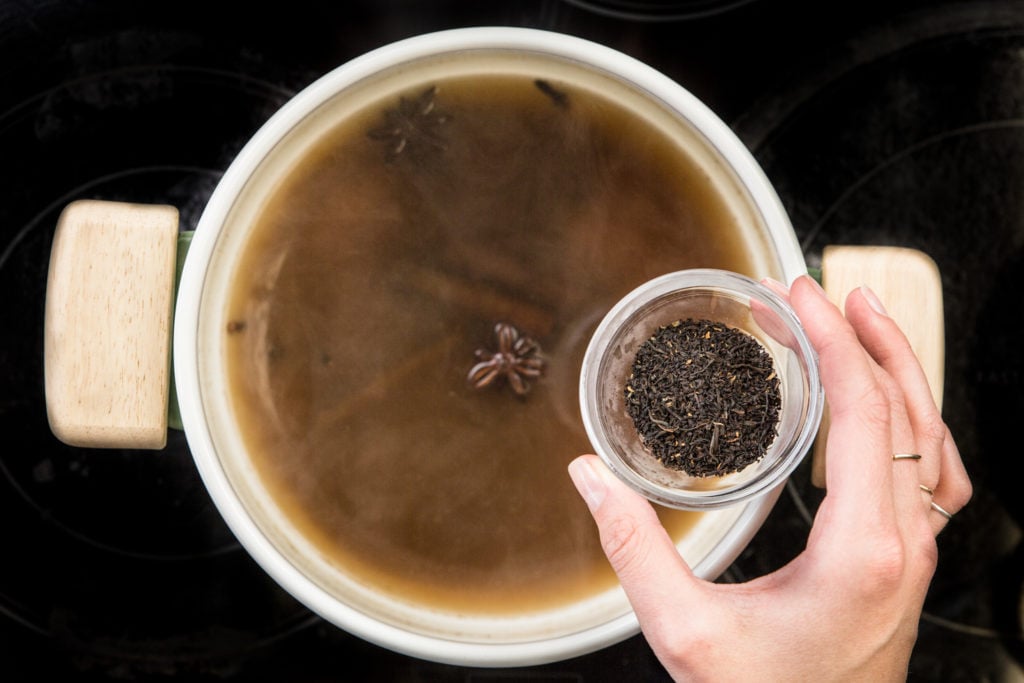 Step 3
Strain the tea and discard the spices. Pour the tea into two mugs. Rinse the sauce pan, add the almond milk, and return to medium heat. Whisk in the agave and vanilla and continue whisking to froth the milk.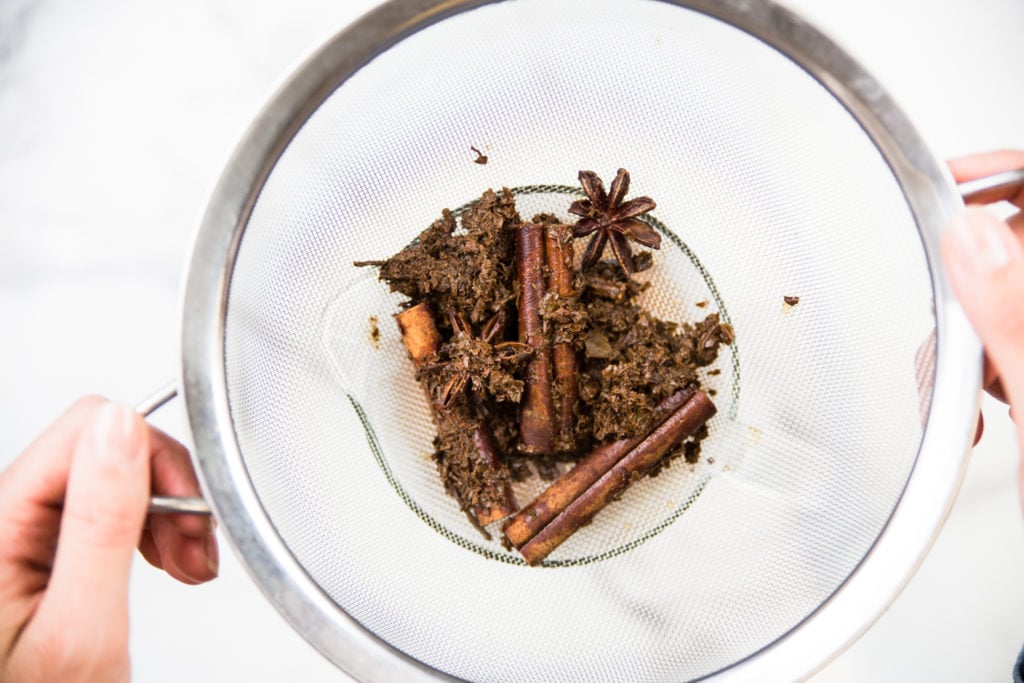 Step 4 
Pour the vanilla sweetened milk into your mugs and dollop the froth on top.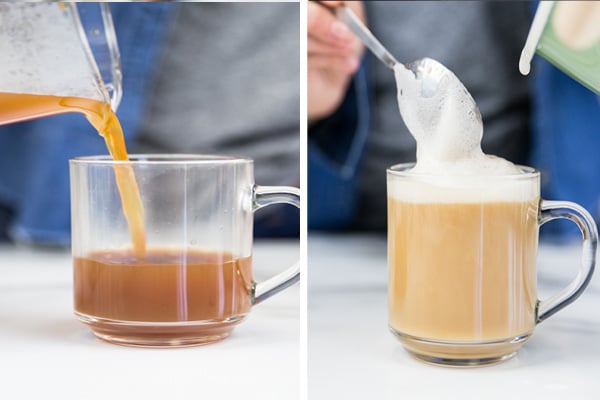 Pro Tip:
Use a microplane to add cinnamon shavings to the top of your foam.