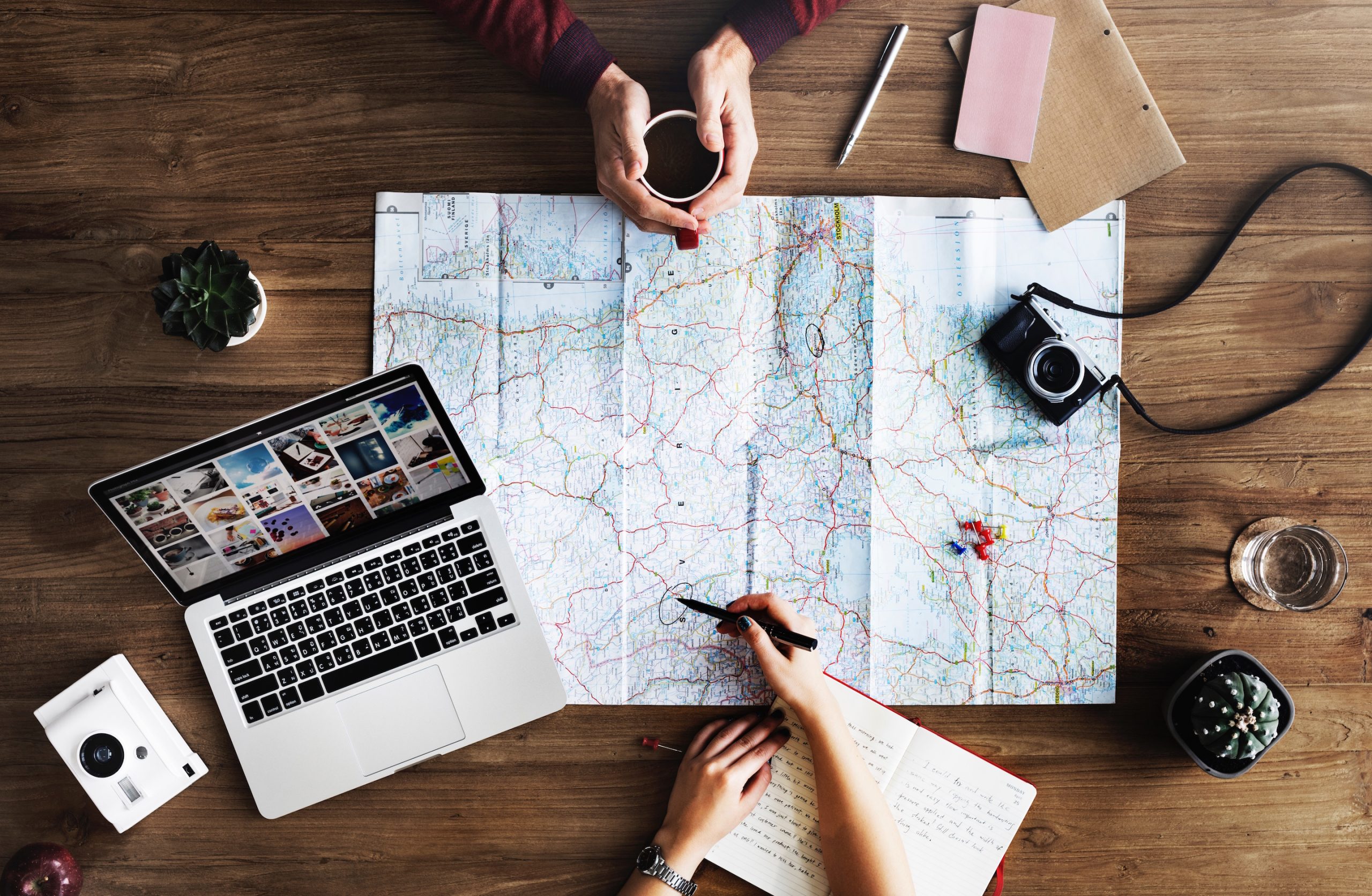 7 Expert Tips for Maintaining a Plant-Based Diet While Traveling
BY JOANN PAN
Plant-based eaters with passport stamps aplenty share their best tips and tricks for keeping a vegan lifestyle in any country—all it takes is a little bit of prep.
1. Find Out Where Local Vegans Dine
Before arriving in a new city, many vegans use Happy Cow—a database of vegan and vegetarian spots worldwide—to get locations, hours, and price ratings of local natural-food stores and meat-free restaurants. Travel blogger and lifestyle coach Kristin Lajeunesse reaches out to city-specific vegan groups on Facebook for up-to-date restaurant advice before a trip. Simply type "vegan in (insert city)" into the Facebook search bar to find them.
You can trust Lajeunesse, too. She ate her way across 48 states in 2012, stopping at every all-vegan restaurant in the U.S. at the time and chronicling her meals in a book, Will Travel for Vegan Food. She continues to share her food adventures on a blog of the same name.
2. Make Substitutions
In some places, a simple request for a vegan or vegetarian meal may get lost in translation (literally). Eco-conscious backpacker Charlie Marchant, of Charlie on Travel, says. "I learned pretty fast that in small towns and countries without much awareness of veganism, asking for vegetarian or vegan food often got you a bowl of noodles with very finely cut-up bits of meat." In these situations, it's best to ask for a specific item on the menu without certain ingredients, and most kitchens will happily accommodate your request.
3. Discover the Local Plant-Based Cuisine
Eating plant-based doesn't mean missing out on local treats. Your best bet is to consult the locals about traditional dishes that are vegan or can be easily adjusted. The globetrotters at Justin Plus Lauren have had lots of success in their travels: "I ordered a Tuscan-inspired vegan lasagna made with seitan and rice milk in Florence. In Jamaica, I tried a traditional Ital meal at a roadside vegan stand that was comforting and delicious. In Kenya, I ate ugali and steamed collard greens," says Lauren Yakiwchuk, who has trekked across five continents with boyfriend Justin Ceksters.
"Milwaukee might be known for its cheese, but I was also able to find a vegan macaroni and cheese there."
4. When Dining with Non-Vegans, Stick to These Cuisines
If you're in a city that offers diverse food options and dining with a crowd, try Ethiopian, Indian, Mexican, Mediterranean, and Thai. Personal chef Jenné Claiborne, of The Nourishing Vegan, shares these helpful tips: "For Indian, you may need to ask that the kitchen not use ghee, and for Thai, ask them to hold fish sauce."
5. Book a Room with a Stove
When plant-based options are slim, ensure your lodging has a kitchen so you can cook. Yakiwchuk says she stayed in apartments during her European travels, and sees many benefits to vacation rentals (Airbnb, Vacasa, and VRBO) rather than hotels: "They're often in welcoming neighborhoods where you can experience life closer to how the locals live."
"We try to rent apartments or cottages when we travel. It's great to have access to a kitchen, or at least a small stovetop and fridge," says Yakiwchuk.
6. Have Snacks at the Ready
For in between meal times, Yakiwchuk recommends carrying granola, oatmeal, Tetra Paks of soy milk, and a thermal water bottle for easy refills. While Marchant likes having seeds, raw nuts, and date-and-oat snack bars to munch on when she's traveling (nine months out of the year!). In her checked luggage, you'll always find a big jar of organic peanut butter, and when she arrives at her destination, she stocks up on fresh fruits, whole-wheat pita, and brown rice.
7. Remember the Airport Eats
Let's not forget, traveling often requires lots of time at the airport. If you're stuck with a lengthy layover or a delay, there are simple options to tide you over. Lajeunesse's go-to airport meal is Thai or Mexican, but if veggie-centric eateries aren't available, she heads to one of the airport kiosks for nut mix, chips, and water. When on a long flight that offers a meal, be sure to book a vegan meal with your airline by selecting the VGML option, Yakiwchuk adds.