By Sarah Schembri
The stakes are high for successful people, so it's no wonder their health habits are often quite impressive. The phrase "How does she/he/they do it all?" comes to mind. But it's actually pretty simple: By taking care of yourself—body, mind, and soul—you're creating the right environment that will allow you to thrive and achieve your version of success.
So, what are you waiting for? Discover the healthy habits you should pick up today.
Eat Right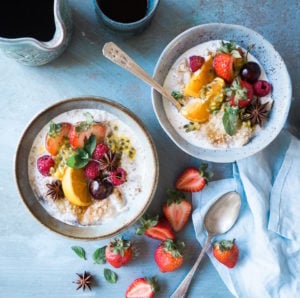 Achieving your goals requires a strong foundation, and it all starts with your energy levels. Successful people don't have time for sugar highs and lows to interrupt their busy schedules. They know that healthy eating habits fuel their bodies, giving them the energy and concentration to move forward.
Former First Lady Michelle Obama even made eating right cool again (over here at Purple Carrot, we always thought eating healthy was cool) with her White House vegetable garden and the Let's Move! campaign. So go on, take a page out of Michelle's book and eat your daily servings of fruits and veggies with the help of Purple Carrot's delicious recipes.
Exercise
They also value the importance of pushing themselves physically through frequent workouts. Successful people see exercise as a time to create happiness-inducing endorphins and clear their heads.
"I like what [exercise] does for my mind. If I've had a bad day, if I'm feeling stressed out, if I'm feeling overwhelmed—it takes it all away. It's my antidote for everything. If I feel any sort of emotional upheaval, I go for a jog and I feel better."
― Kelly Ripa, host of the morning show Live with Kelly and Ryan
Whether it's yoga, running, boxing, or walking, successful people consider exercise as critical as any business meeting. Make it easy on yourself by downloading a fitness app you can take with you wherever you go. If you're crunched for time, we recommend the 7 Minute Workout app.
Get Enough Sleep
In a culture where all-nighters and 60-hour work weeks are bragged about, the need to sleep can be seen as a weakness. But successful people understand that sleep is how our body recovers and resets for the day ahead. Sleep is so important that Arianna Huffington, co-founder of the Huffington Post and founder of Thrive Global, dedicated an entire book to it after she fainted from exhaustion in 2007.
This experience lead her to write The Sleep Revolution: Transforming Your Life, One Night at a Time, in which she makes the case for why getting a full night's rest is one of the best things you can do for your professional (and personal) life.
"The advice I would give to my younger self is very, very simple: Stop burning the candle at both ends and renew your estranged relationship with sleep. You will be more productive, more effective, more creative, and more likely to enjoy your life."
― Arianna Huffington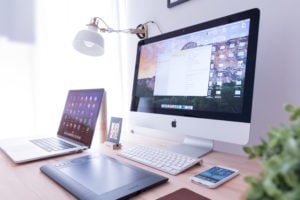 Be Organized
In addition to caring for their bodies, highly successful people value the importance of a decluttered mind and workspace. As the French writer, Gustave Flaubert once wrote, "Be regular and orderly in your life, so that you may be violent and original in your work."
Don't feel bad if you lack organization, it's a skill that can be learned. Using calendar apps to mark everything down—from work goals to laundry—is one way to do this. Experts have often spoken about the benefits of time-blocking, which declutters your mind, allowing you to focus on completing each task one by one in timely manner. 
Take Care of Your Mind
While the mind needs organization, it also needs meditation to bring it back to the present. The mind requires breaks so it can wander and return to your to-do list with a renewed sense of creativity. 
Media mogul, actress, producer, and all-around-go-getter, Oprah Winfrey practices meditation and mindfulness to keep herself operating at full tilt. But she's not the only daytime talk show host to shout about the positives of quiet "me" time, Ellen DeGeneres loves it too.
"It feels good. Kinda like when you have to shut your computer down, just sometimes when it goes crazy, you just shut it down and when you turn it on, it's okay again. That's what meditation is to me."
― Ellen DeGeneres
Another healthy habit successful people embrace is addressing their emotional issues, especially if that issue is becoming a roadblock. Whether it's social anxiety, fear of public speaking, a relationship that left them with scars, or an insecurity that weakens their confidence, successful people take action because they know that only by doing so will they get to the next stage of their career.
It takes discipline to adopt these healthy habits and become an improved version of you. But remember to be kind to yourself as you're switching up your habits; don't bully yourself into any of these practices. You shouldn't go from no exercise to two-a-day workouts. Start small and your body and mind will thank you.