A Note From Purple Carrot's Founder
Dear Friends,
Every once in a while, something happens that changes the way you see the world. In January 2014, it happened to me when I watched the documentary Forks Over Knives. The information about the role of a plant-based diet on your health prompted me to create Purple Carrot, and it's been an incredible experience ever since.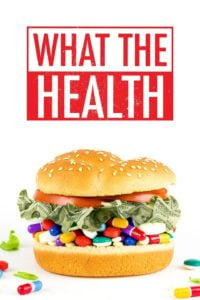 That special moment happened again last night when my wife and I watched the new documentary What the Health. This film not only highlights the importance of and rationale for adopting a plant-based diet, but it also shines a light on the inherent conflicts that exist between patient advocacy groups, major players in the food industry, and our government.
What the Health is streaming now on Netflix, and I encourage you to spend 90 minutes sometime soon and watch it. You can also check out a preview right here.
At Purple Carrot, we aim to help people become their best selves by helping them make better choices about the foods they eat. I hope that if you take the time to watch this important film, you'll gain a deeper appreciation for what we offer our customers each week.
If you're ready to get started on a plant-based diet, we can help. Use code WhatTheHealth and get $25 off your first order with Purple Carrot. Each week you'll receive incredible plant-based recipes and pre-portioned ingredients delivered right to your door.
Thanks for your support,
Andy Levitt
Founder & CEO