Delicious and convenient plant-based
meals right at your fingertips.
For those times you're craving flavor
and you can't wait to eat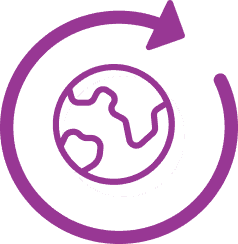 At Purple Carrot we aim to bring fresh, locally sourced ingredients to every customer's doorstep by partnering with farmers and local vendors. We're also consistently striving to lower our ecological footprint by offering reusable and recyclable packaging, a commitment that extends to our frozen offerings as well.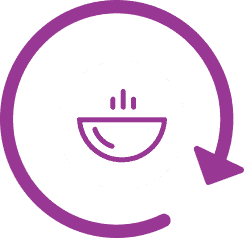 In 2020 we began offering frozen meals in bowls made from plant-based fiber. Because we use these bowls instead of plastic bowls, Purple Carrot has avoided use of over 188,000 pounds of plastic—or the equivalent weight of about 45 cars! Our bowls are not only recyclable, but they're also a more sustainable option because—unlike plastic—the fibers that make up the base of our bowls come from renewable resources.