Let's Chat plants.
How much time
do you have?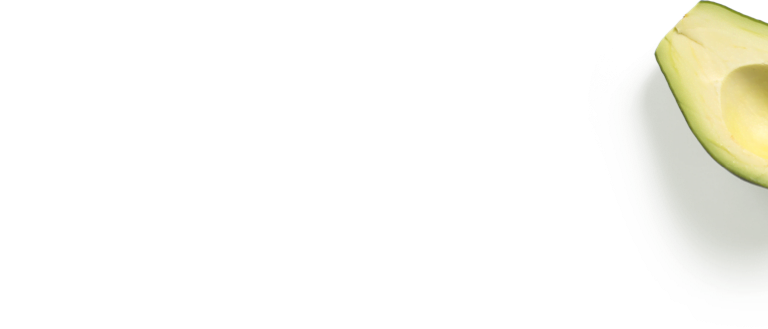 ---
Purple Carrot Meals
have been clinically proven to help people lose weight and lower LDL cholesterol—in just 4 weeks.
Plus, when you eat a healthy plant-based diet you may also lower your risk of diabetes.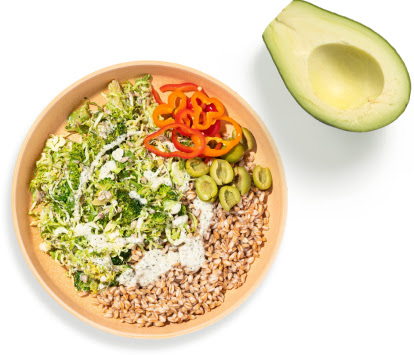 GOOD
FOR
THE
EARTH
If everyone in the U.S. ate no meat or cheese just one day per week, it would have the same environmental impact as taking 7.6 million cars off the road.
"A dietary shift toward plant foods and away from animal products is vital for promoting the health of our planet."*
---
Is it any wonder we're all about cultivating the plant-based revolution?
Our commitment to a plant-based future is powered by positivity and a can-do spirit, and as it spreads it will change the world—for real.
FUN FACT: there are over 20,000 edible plants on the planet. Let's see how many different ways we can stir up some fresh, plant-based fun!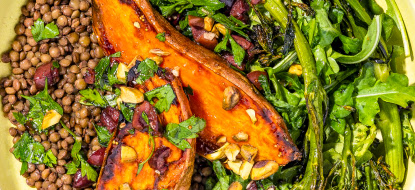 ---
Our Beliefs
We believe plants have the power to transform you and the planet.
We believe big changes start with small seeds.
What matters is that you get started.
We believe in breaking boundaries. We're not doing what's typical, we're doing what works for you.
We're pro-plant, not anti-animal. When it comes to plant-based living, we're realistic. Eat what you love, but eat more plants.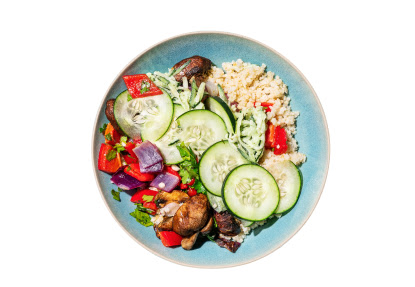 ---
Our Actions
Our plant-based revolution is fueled by infectious ideas that just might make the world better if we work together.
Purple Carrot is focused on the following goals to help grow this movement:
Contributing to the alleviation of food insecurity.
Each year millions of Americans go hungry and billions of pounds of food go to waste. We are supporting the efforts of The Farmlink Project to connect farms with a surplus of fresh, nutritious produce to communities in need.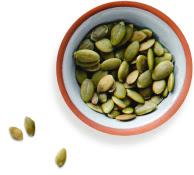 Increasing the ecological sustainability of Purple Carrot.
We are constantly looking for ways to reduce our impact and will continually update you about any changes.
Educating the next generation about the power of plants.
We want kids to grow up asking for fruits and veggies, and we will be working with educators to make this a reality.