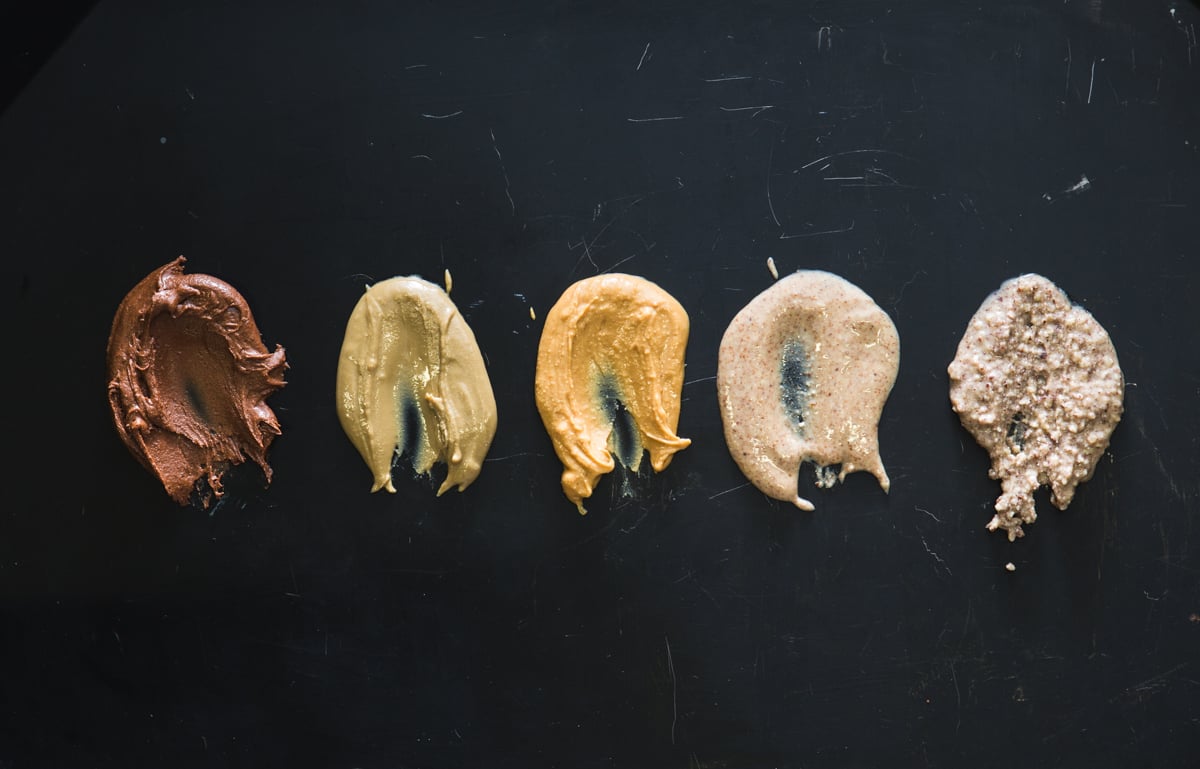 The Top 6 Plant-Based Butters for Spreading, Snacking, and Sauteing
By Andrea Williams
Adopting a plant-based diet doesn't mean you have to give up butter-drenched waffles, rich buttery cakes, or peanut butter crackers. Elevate your meals (and snacks and desserts) with these plant-based butters that taste better than the real thing.
Butter Alternatives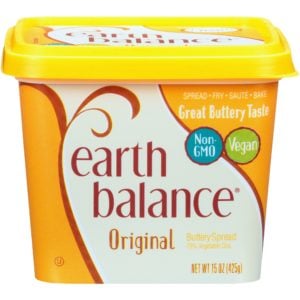 Earth Balance Buttery Spreads
If there's an OG of the plant-based butter game, it's definitely Earth Balance. The brand makes a margarine-like butter spread that tastes eerily like the real thing—but without the cow's milk, of course.
The original Earth Balance spread has a vegetable oil blend base that includes palm fruit, canola, soybean, flax, and olive oils. There's also a soy-free option available, as well as a flavor that includes olive oil in the blend, and an organic whipped flavor—which is totally perfect for dolloping on stack of vegan pancakes.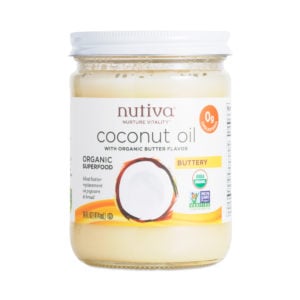 Nutiva Organic Buttery Coconut Oil
You may know the Nutiva brand for its plant-based protein powders or its organic shortening. But the company also produces a line of oils that are great for cooking and baking, including the organic buttery coconut oil.
The organic buttery coconut oil is a certified organic blend of refined, expeller-pressed coconut oil; unrefined red palm oil (to give it that distinctive yellow hue); and vegan buttery flavor, which is made from non-GMO sunflower, coconut, and mint. Designed to replace traditional butter in all of its uses—including as a cooking oil or for spreading on toast—this "butter" is especially delicious when drizzled over hot popcorn.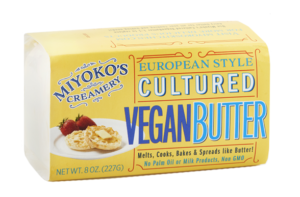 Miyoko's Kitchen Cultured Vegan Butter
After revolutionizing the vegan cheese industry, Miyoko's Kitchen decided to take a stab at plant-based butters—and the results are just as epic. The European style cultured vegan butter is sold in a block that makes it perfect for dicing into cubes and cutting into recipes for pie dough, biscuits, and other baked goods that require buttery, flaky goodness. As an added bonus for those who avoid palm oil for environmental reasons, Miyoko's plant-based butter contains none. Instead, it's made primarily from cashews, and organic coconut, safflower, or sunflower oil. It does contain soy.
Nut Butters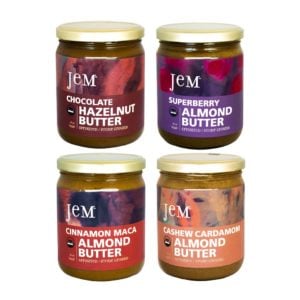 Jem Organic Nut Butters
In the world of nut butters, where there seems to be a new product on the market weekly, Jem Organic's nut butters stand out with hand-crafted, small-batch blends of sprouted nuts. And they don't hold back on the exotic flavors, either. Instead of a standard almond or cashew butter, there's cashew cardamom almond butter made with coconut sugar, vanilla, the Peruvian fruit lucuma, and, of course, cardamom. Other flavors include superberry almond butter, cinnamon maca almond butter, chocolate hazelnut butter (made with cacao). For those with less of a sweet tooth, there's also cashew curry tahini that would be perfect atop any Buddha bowl you could ever dream up.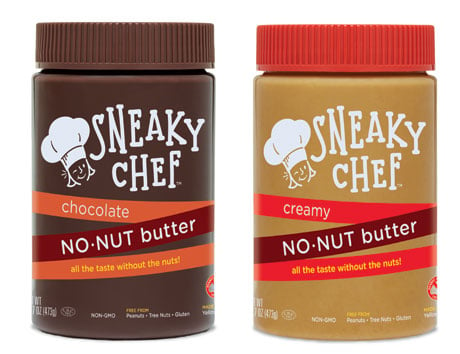 Sneaky Chef No-Nut Butters
Peas have been beloved on the plant-based protein scene for a while now, so it was only a matter of time before they showed up in nut butters—or, as Missy Chase Lapine of Sneaky Chef calls her blends, No-Nut Butters. She sells a traditionally-flavored, creamy no-nut butter that is designed to taste like peanuts, as well as a chocolate flavor.
In addition to peas, Sneaky Chef's products are made with canola and palm fruit oil, powdered sugar, sunflower lecithin, and natural flavors. Read: No peanuts, tree nuts, soy, gluten, or dairy—a godsend for all the moms sending their kids to school with allergy-friendly lunches.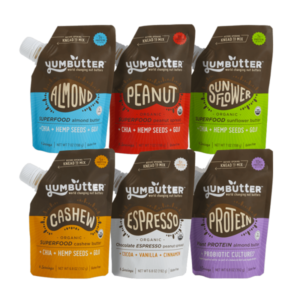 Yumbutter
Yumbutter is nut butter with a mission. With every purchase, Yumbutter nourishes a child in need. Through their partnership with Primeros Pasos, a nonprofit in Guatemala, they provide holistic care to malnourished children and their mothers.
These plant-based butters aren't just good for the world, they're good in your belly, too. Inside their pouch-like packaging you'll find delicious sprouted, organic plant-based protein from a variety of sources, such as cashews, almonds, peanuts, and sunflowers. But its their unique espresso flavor and probiotic-enhanced butter that caught our eye.