by Emily Phares
We love holiday movies, and we love plant-based food. So we combined the two and came up with perfect pairings for fun, festive movie nights. Because the only thing better than a holiday flick is a delicious vegan meal and a holiday flick.
1. The Family Stone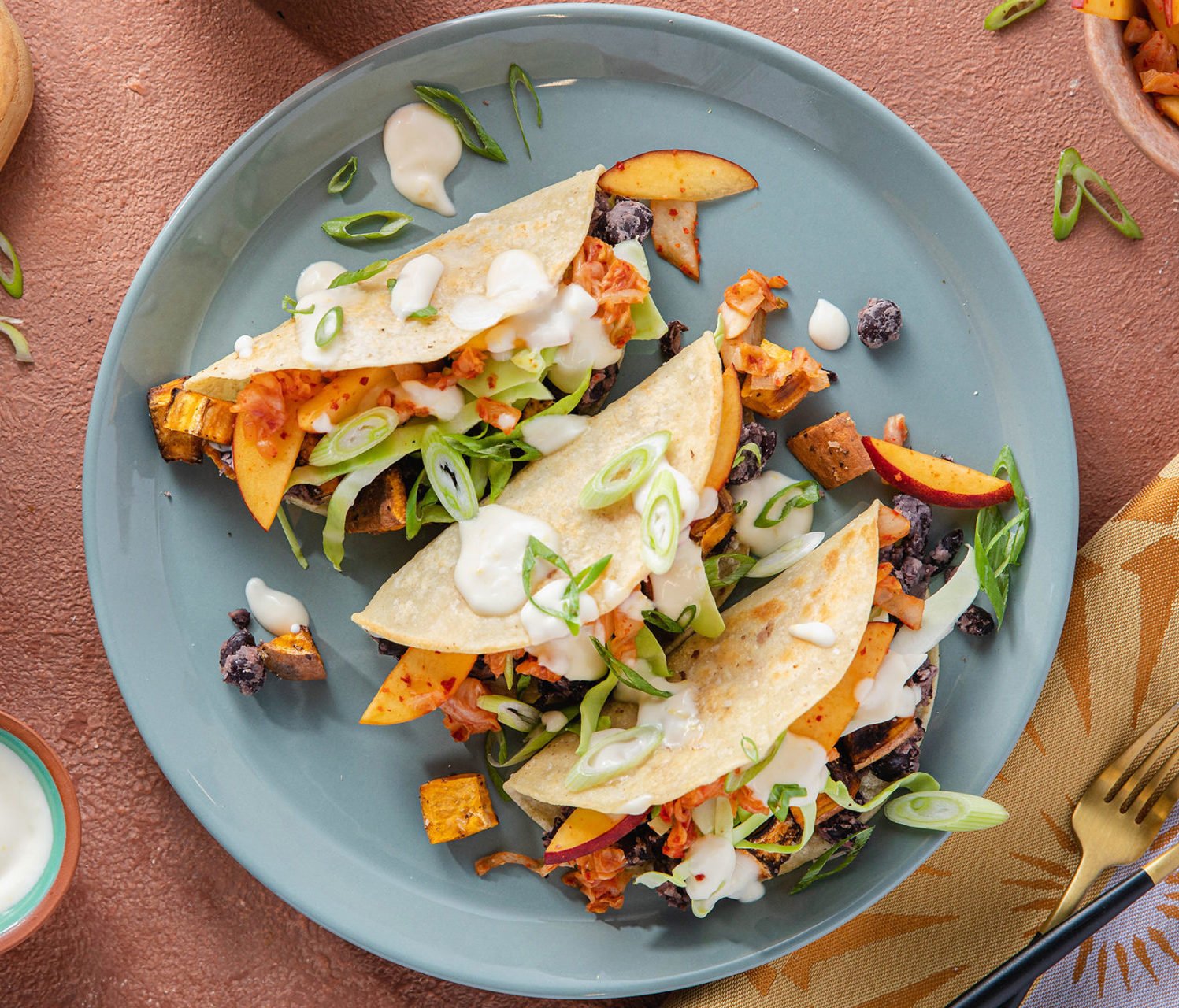 & Sweet Potato Black Bean Tacos with Peach Kimchi & Citrus Aioli 
Enjoy some stone fruit—in this case, peaches—while watching The Family Stone. Meredith's strata may take center stage in the movie, but these plant-based tacos will be the star of your next movie night.
2. 12 Dates of Christmas
& Harissa Roasted Butternut Squash with Buttered Dates & Crunchy Quinoa Pilaf
It's Mark-Paul Gosselaar (aka Zack Morris) in a holiday rom-com. What's not to love? We recommend eating some delicious buttered dates (and squash and quinoa) while watching a bunch of dates.
3. Home Alone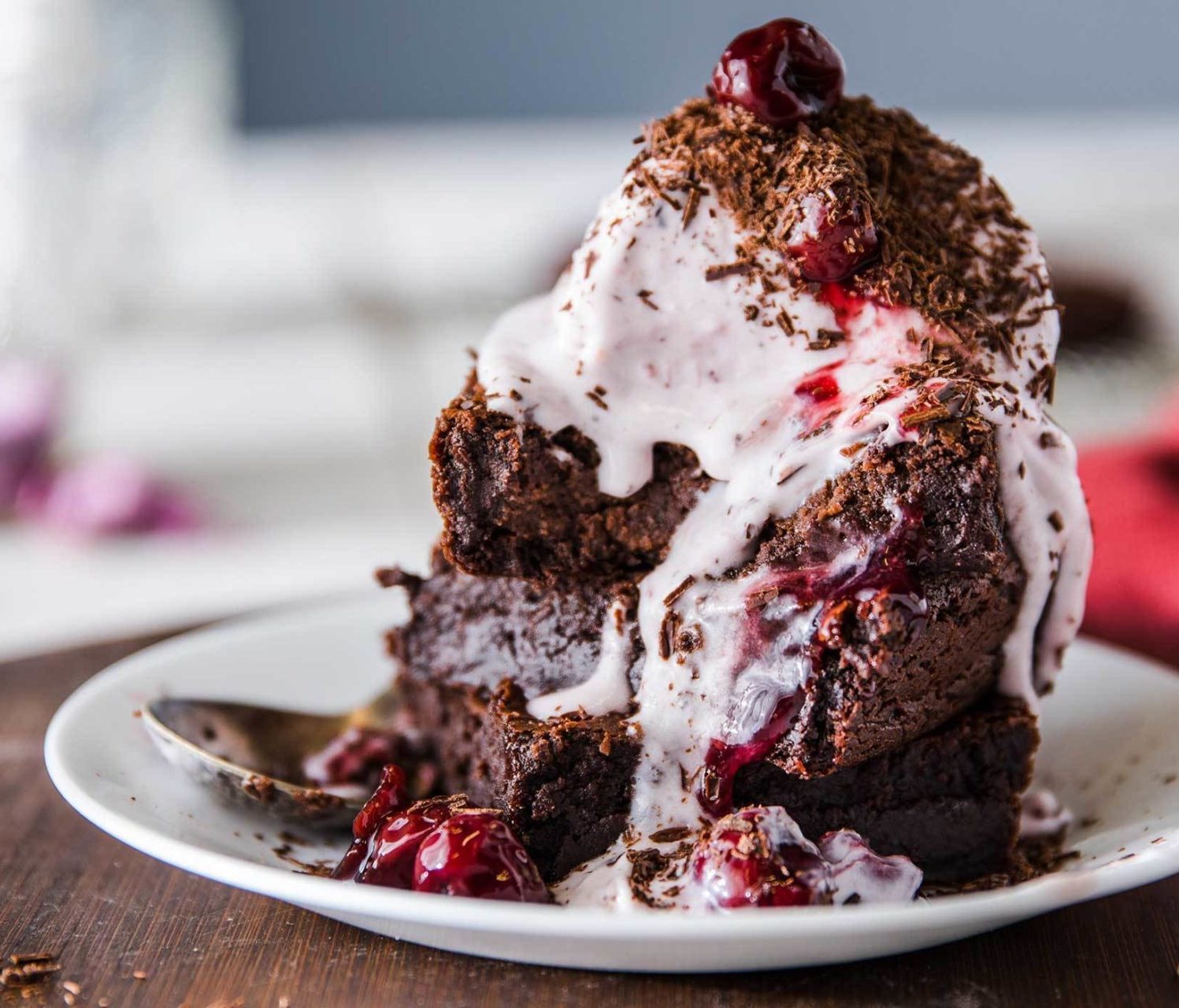 & Black Bean Brownie Sundae with Cherries and Chocolate
Kevin made himself a killer sundae, and we've got one to rival it. Feel free to channel your inner Kevin and add some extra scoops of ice cream. And we won't judge if you also decide to reenact the aftershave scene.
4. Elf
& Tempeh Brussels Sprouts Hash with Sweet Potatoes & Maple Chipotle Cream
No, we don't have a recipe for spaghetti with maple syrup. But we do have a recipe for a fantastic veggie hash with maple chipotle cream. Buddy the Elf doesn't know what he's missing.
5. How the Grinch Stole Christmas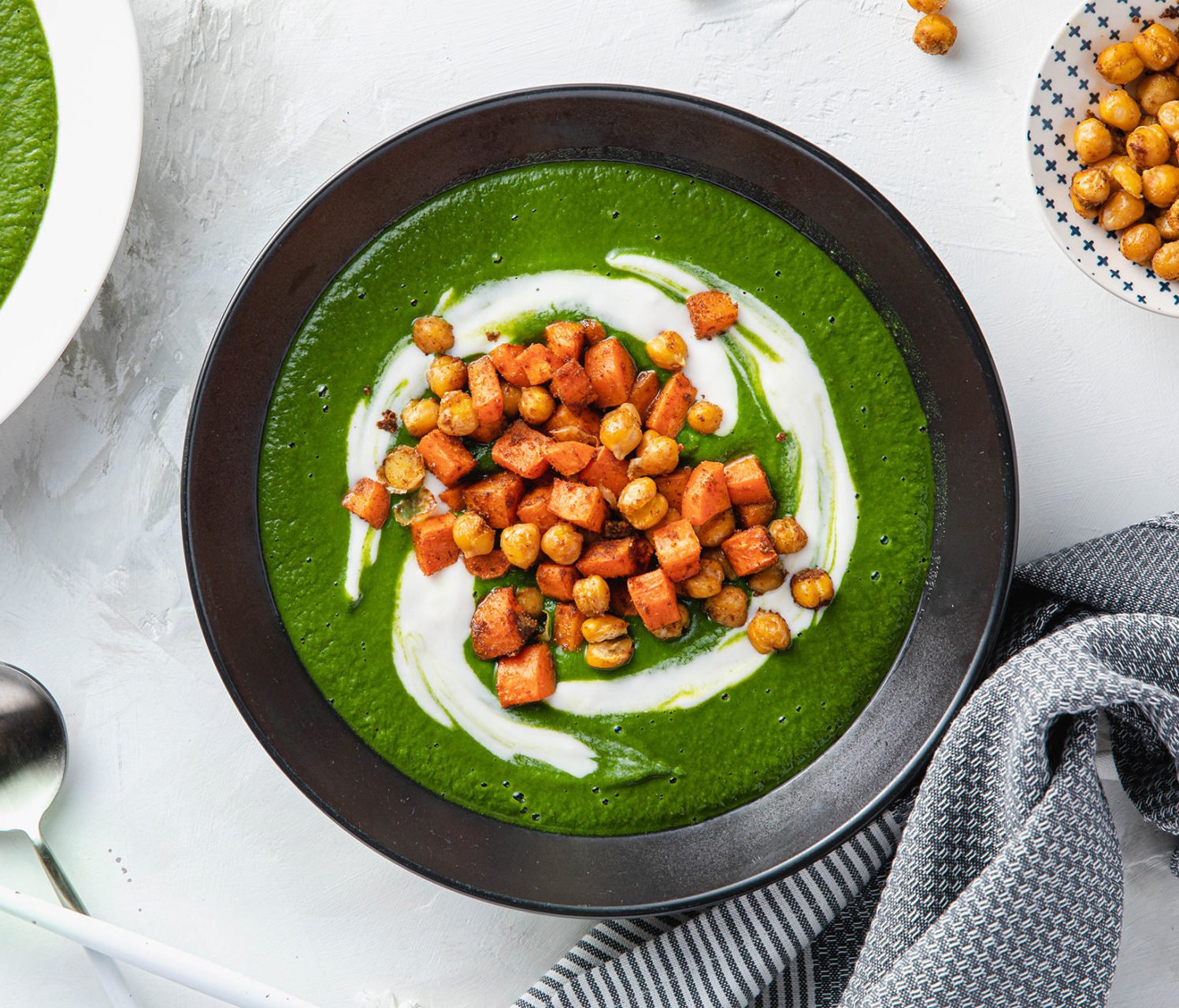 & Minted Spinach Soup with Ras El Hanout Carrots & Yogurt
It's a holiday classic, and now you've got the soup to match. Whip up some of this Grinch-green soup for an easy, nourishing meal. The Grinch may be kinda mean, but this soup is oh so good.
6. Batman Returns
& Japanese Yam Sushi Bowls with Sesame Spinach & Citrus Aioli
Tired of the traditional holiday movies? This film—directed by Tim Burton—doesn't exactly exude holiday warmth, but we love Michelle Pfeiffer as Catwoman and Danny DeVito as The Penguin. (And Michael Keaton as Batman, obviously.) DeVito's Penguin is all about eating fish, but we recommend going with this plant-based sushi bowl instead.
7. Love, Actually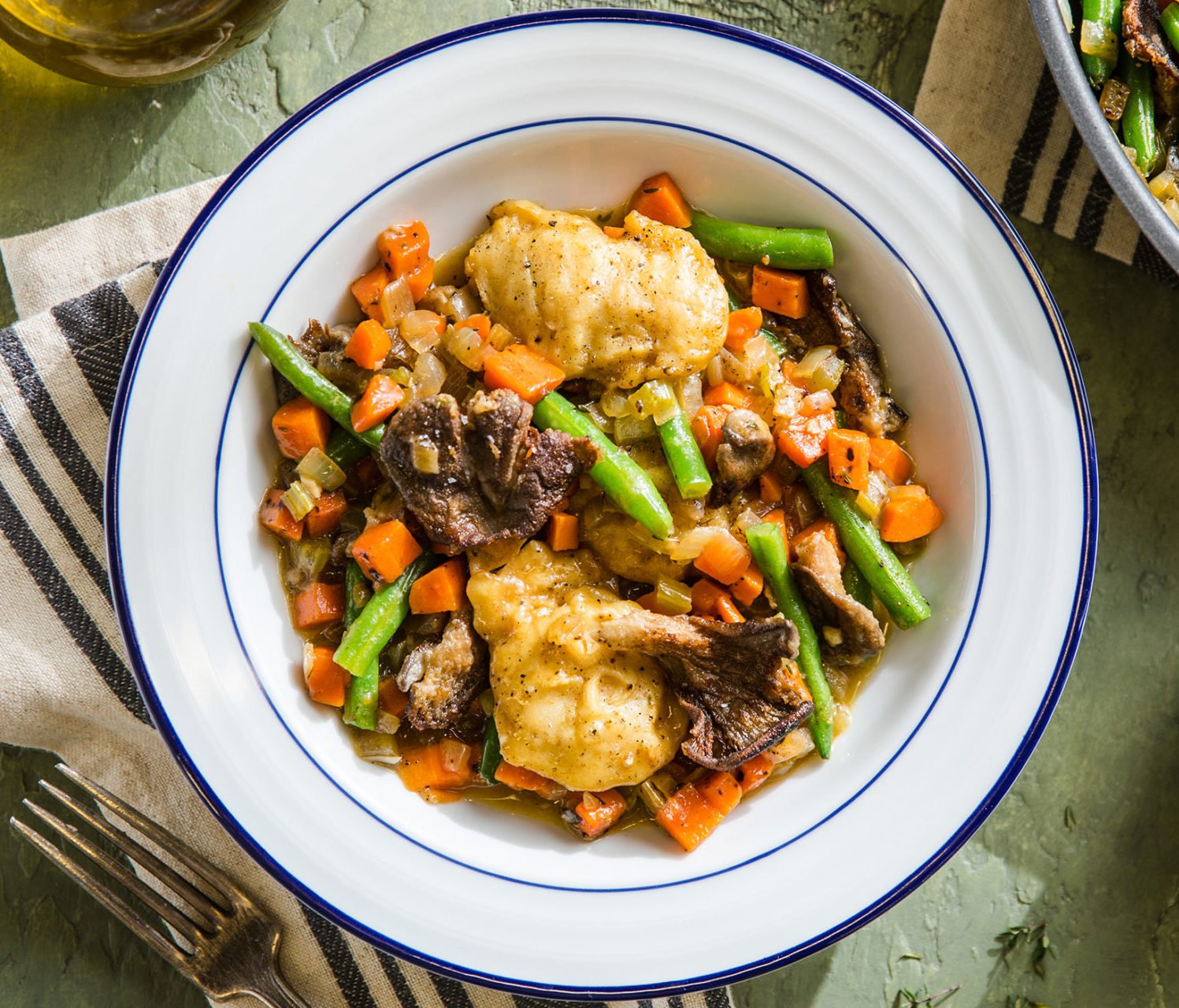 & Vegan Chick'n and Dumplings with Oyster Mushrooms & Green Beans
It's a movie all about love, but there's some heartache, too. You might even say some of the characters end up down in the dumps. But with a few more letters thrown in, you can turn those dumps into dumplings. Is this a bit of a stretch? Yes. But these dumplings are seriously amazing, so you're welcome.
8. The Holiday
& Skillet Fettuccine with Chickpeas & Tomato Butter
Miles makes Iris some Christmas fettuccine, so why not make yourself some pasta while watching this Nancy Meyers classic? This tasty meal comes together in a skillet, which is exactly the kind of low-fuss cooking we want for a cozy movie night.