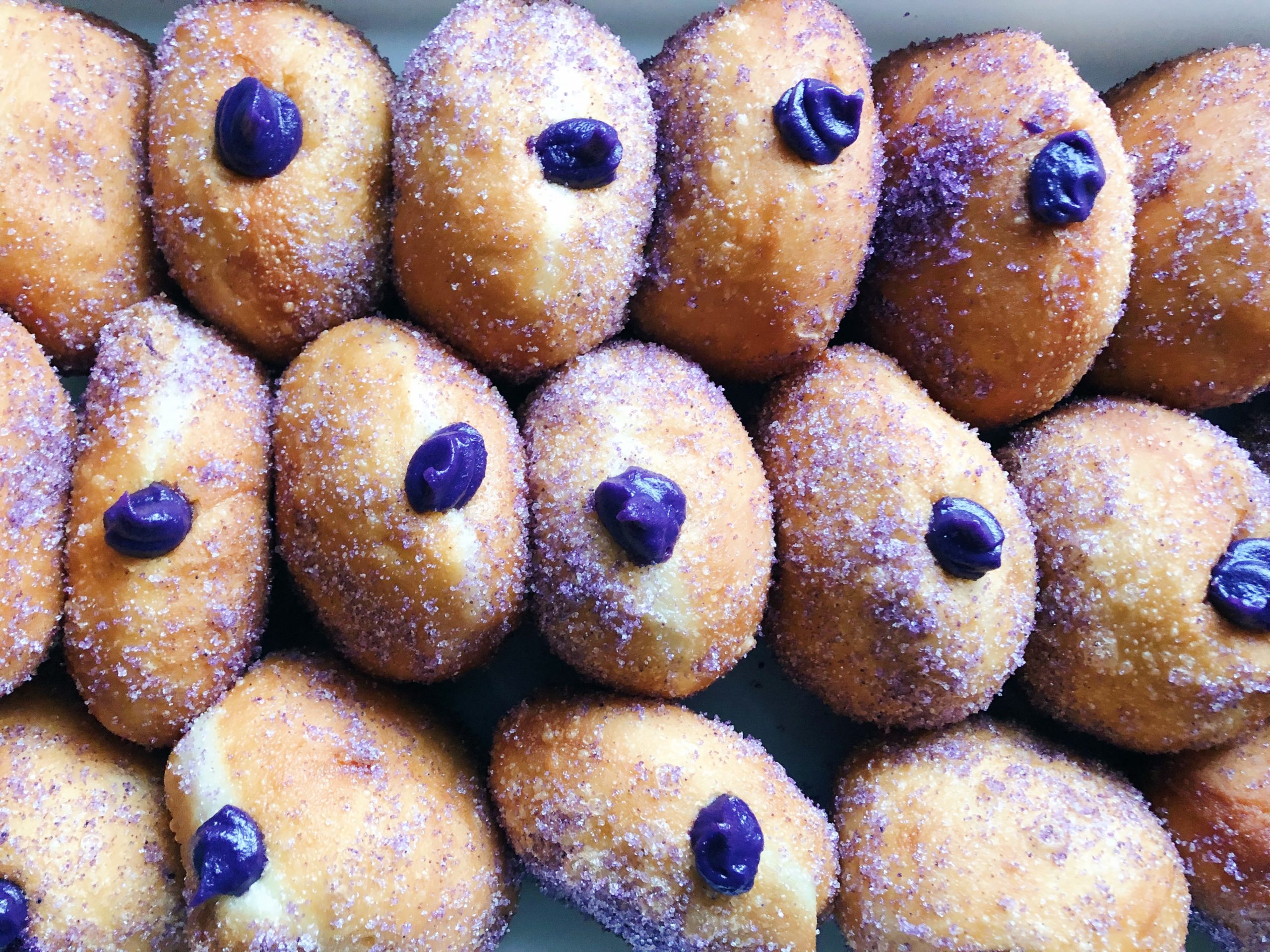 All About Ube with Kym Estrada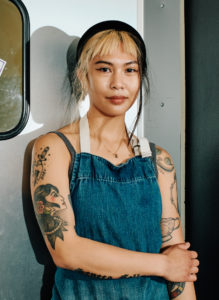 Meet Kym
The California-based baker who creates gorgeous (and vegan!) Filipinx baked goods
It's not every day you see stunning purple baked goods. For Kym Estrada—who makes these delicious treats using ube, a purple yam native to the Philippines—it's not just about aesthetics; these vibrant creations are rooted in tradition and nostalgia.
Kym is the owner and sole baker of San & Wolves Bakeshop, where she makes both traditional and innovative vegan Filipinx baked goods. Kym first opened a pop-up bakery in Brooklyn, NY in 2017, and then moved her business to Long Beach, CA. When S&W was created there were zero vegan Filipino bakeries in the world. So as a decade-long vegan, Kym created her bakeshop to fill that gap, and serve people like herself who craved the foods they grew up eating. As more people—including Filipinos—embrace a plant-based lifestyle, San & Wolves Bakeshop has become the go-to vegan Filipinx bakery. 
If you're SoCal, you're in luck! S&W offers weekly boxes for pickup, plus they do occasional pop-ups. (Though, fair warning: The boxes sell out almost immediately!). So move fast—and enjoy!
Tell us more about Ube…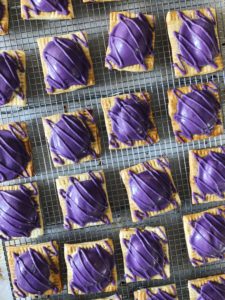 What does it taste like?
KE: The taste is hard to describe because it's so unique. I usually say it's similar to taro, but with bolder vanilla notes and an overall richer flavor.
What do you use it for?
KE: Ube is commonly used to make sweets. A popular and traditional treat is ube halaya. It's basically a jam made using ube, coconut milk and sugar. Our recipe is slightly different, but we use ube halaya as a foundation for many of our recipes.
Where can I find it?
KE: You can find ube in various forms at your local Filipino or Asian market. The most common types are powder, frozen, fresh, and extract, and San & Wolves Bakeshop uses a combination of all of these.
San & Wolves Bakeshop creates a sense of nostalgia for the Filipinx community who grew up with rich flavors like ube, and it also shares the culture of the Philippines with a much wider audience so they, too, can enjoy the incredible flavors.
(Photo Credit: Kym's Portrait by Morgan Rindengan, Buko Pop-Tarts by Kym Estrada)