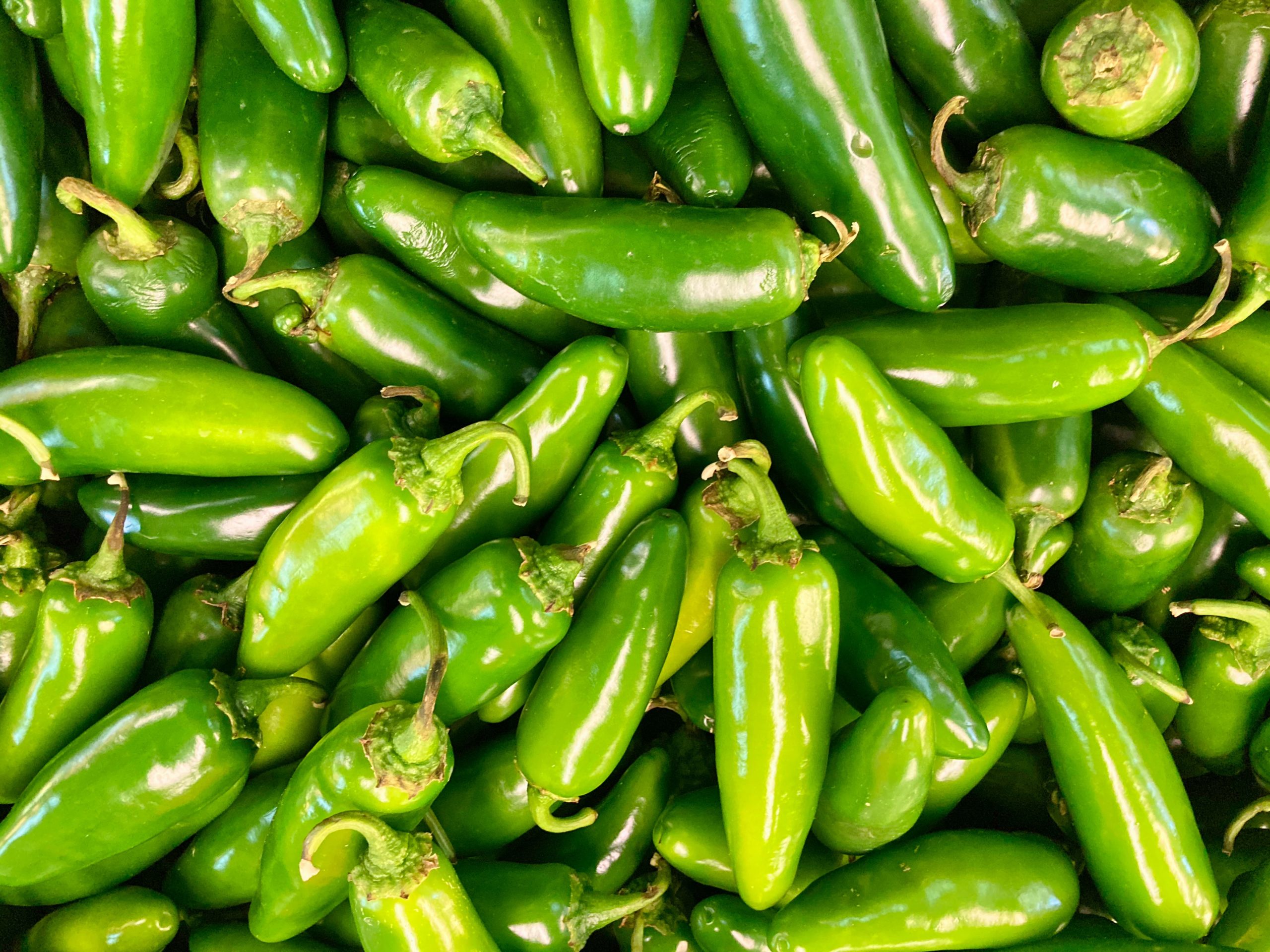 2 Hot Sauces to Spice Up Summer
by Purple Carrot
We love hot weather and we love hot sauces. So why not combine the two and add some new condiments to the mix at your next cookout? Here are a couple of easy, versatile sauce recipes that will make whatever you're eating instantly more delicious. Enjoy!

Roasted Jalapeño & Sweet Onion Salsa Verde
Makes: 1 cup, about 4 servings
Time: 25 minutes
Nutrition
Calories: 70
Fat: 1.5 g
Sodium: 480 mg
Carbohydrates : 13g
Dietary Fiber: 2g
Sugars: 10g
Protein: 1g
Ingredients
2 cups jalapeño, destemmed and quartered
1 red onion, quartered
1 tsp vegetable oil
Salt
Pepper
2 tbsp apple cider vinegar
2 tbsp lime juice
2 tbsp agave nectar
1 tsp kosher salt
Directions
Step 1- Roast the vegetables
Preheat the oven to 400°F. Add jalapeños, onion, vegetable oil, and a pinch of salt and pepper to a baking sheet, and toss. Roast for 20 to 25 minutes, or until the edges of the peppers and onions begin to brown.
Step 2- Blend the Sauce
Transfer roasted vegetables to a blender. Add apple cider vinegar, lime juice, agave nectar, and salt and blend on high until smooth. If the sauce is too thick, add water 1 tsp at a time and blend until desired consistency is achieved. Transfer to an airtight container and refrigerate. Enjoy!
Fresno Chile Sambal
Makes: 1 cup, 16 servings
Time: 5 minutes
Nutrition
Calories: 0
Fat: 0g
Sodium: 140 mg
Carbohydrates : 1g
Dietary Fiber:  0g
Sugars: 1 g
Protein: 0 g
Ingredients
2 cups Fresno chiles, destemmed and halved lengthwise
2 garlic cloves
1 tsp kosher salt
2 tbsp rice vinegar
2 tsp palm sugar or turbinado sugar
Directions
Step 1- Make the sambal
Add chiles, garlic, and kosher salt to the bowl of a food processor. Pulse until mixture resembles a thick paste, scraping down the sides as necessary. Add rice vinegar and sugar, pulsing until the mixture is fully combined. Remove from the food processor and transfer to an airtight container. Enjoy!