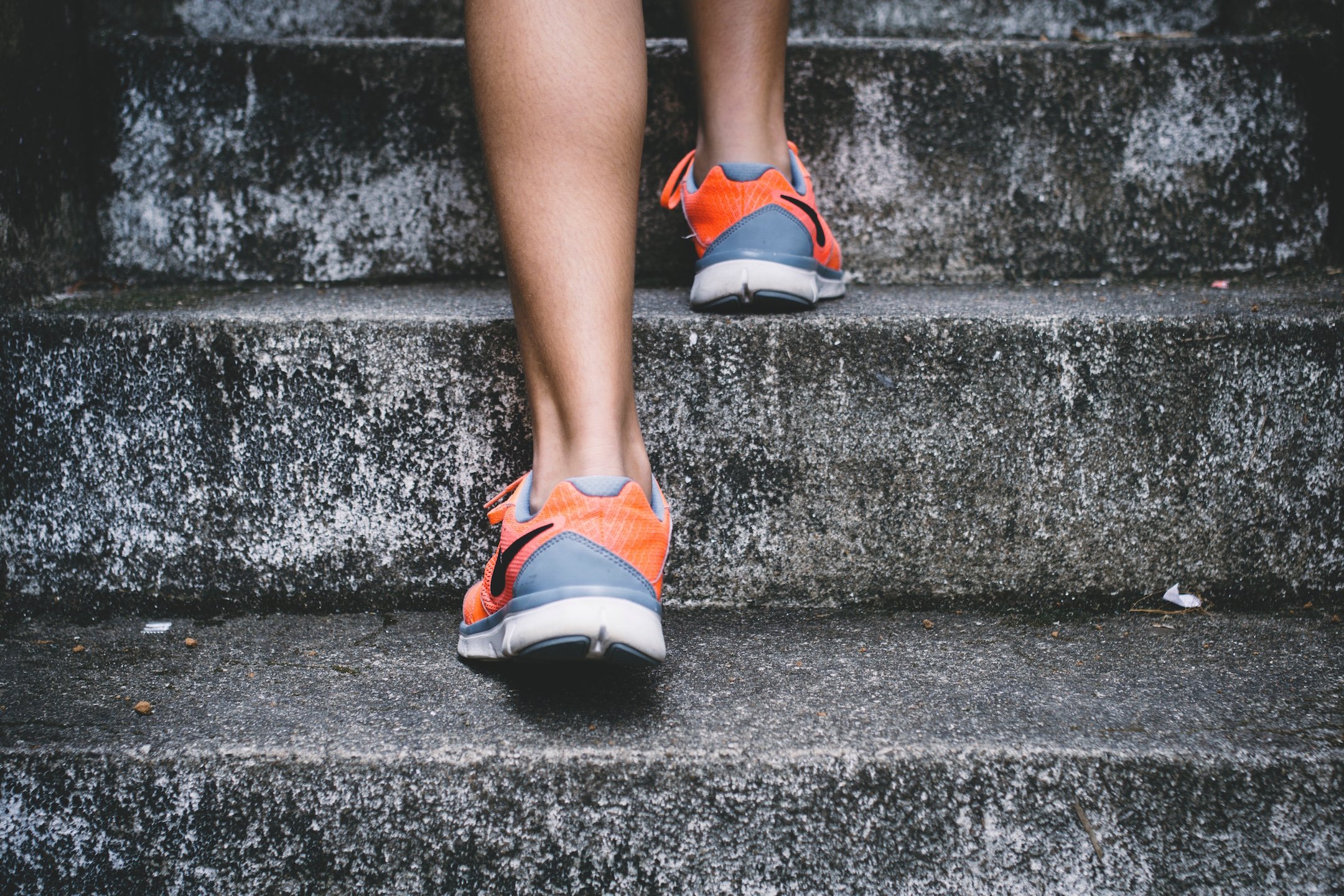 9 Fitness Apps for Busy People
BY LAUREN SCHUMACKER
Life can be complicated. Your workouts shouldn't be. These fitness apps go wherever you go, allowing you to slip exercise, fitness advice, and healthy eating tips into even the smallest of windows of time. Plus, they're all free to download, so you can test out a couple and find the one you love. No excuses.
The 7 Minute Workout app is exactly what it sounds like. This app gives you a full-body high-intensity training (HIIT) workout that can be completed in mere minutes, providing verbal cues so you don't have to stare at your phone to follow along. But, if there are any exercises you're unsure about, the app includes detailed directions and videos demonstrating proper form.
Love spinning, but have absolutely no time to squeeze in a studio class? The Peloton Cycle app lets you join live studio cycling classes, so it's like you're at a studio without having to actually be there. Plus it allows you to customize the length and intensity of your workout. Can't splurge on the bike? No sweat. Peloton features "Beyond The Ride" workouts, including everything from abs and arms, to yoga and stretching.
With a tagline like "Fitness for the rest of us," even the non-exercisers can find something they like on this highly customizable app. From recipes to workouts, you have total control over your healthy lifestyle, right from your phone. Once you choose your goal (weight loss, muscle building, toning, or more), the app will assess your fitness level and create a personalized workout plan. So, if you're too busy to think too much about exercises, download this app. There's very little thinking required.
If you hate being pigeonholed, this might be the right app for you. With yoga and other fitness class-style videos, there's sure to be something to please. If not, the app also offers suggestions for videos you may like. The built-in scheduling feature allows you to plan a very specific workout time in your day, like early morning cardio or bedtime yoga.
PumpUp provides an entire fitness community to keep you motivated, hold you accountable, and pass along tips and advice. Choose your workouts and post your achievements. If you need a little extra kick in the pants, the app also allows you to hire your own online personal trainer.
For those of us who crave just a little more activity in the day, try this simple pedometer app. StepsApp tracks your steps, distance, calories, time spent moving, and more. If you like having all the data at your fingertips and don't want anything too fussy, this is the app for you. Now, get moving.
Superstar trainer Kayla Itsines has developed a global following of women who swear by her bikini body workouts and meal plan. If you're looking for a like-minded fitness community, similar to PumpUp, check out these 28-minute workouts, healthy recipes, and fitness challenges. The app now also features trainers Sjana Elise Earp and Kelsey Wells, who have a combined 20 million social followers.
This app's main draw: customizable everything. It lets you choose the length of the workout to fit your schedule, even if it varies daily. You can follow a pre-set plan, pick from 50-plus targeted workouts (think "Rump Roaster" or "Yoga for Runners"), or DIY your workout itself using Sworkit's exercise library.
If you're never one to back down from a challenge, this might be the app for you. Fit30 is full of 30-day fitness challenges that don't require any specialized equipment. (Bye, gym membership.) It was "inspired by the 7 minute workout," according to Apple's iPhone App Store, so you know the workouts will be quick and likely HIIT-related.