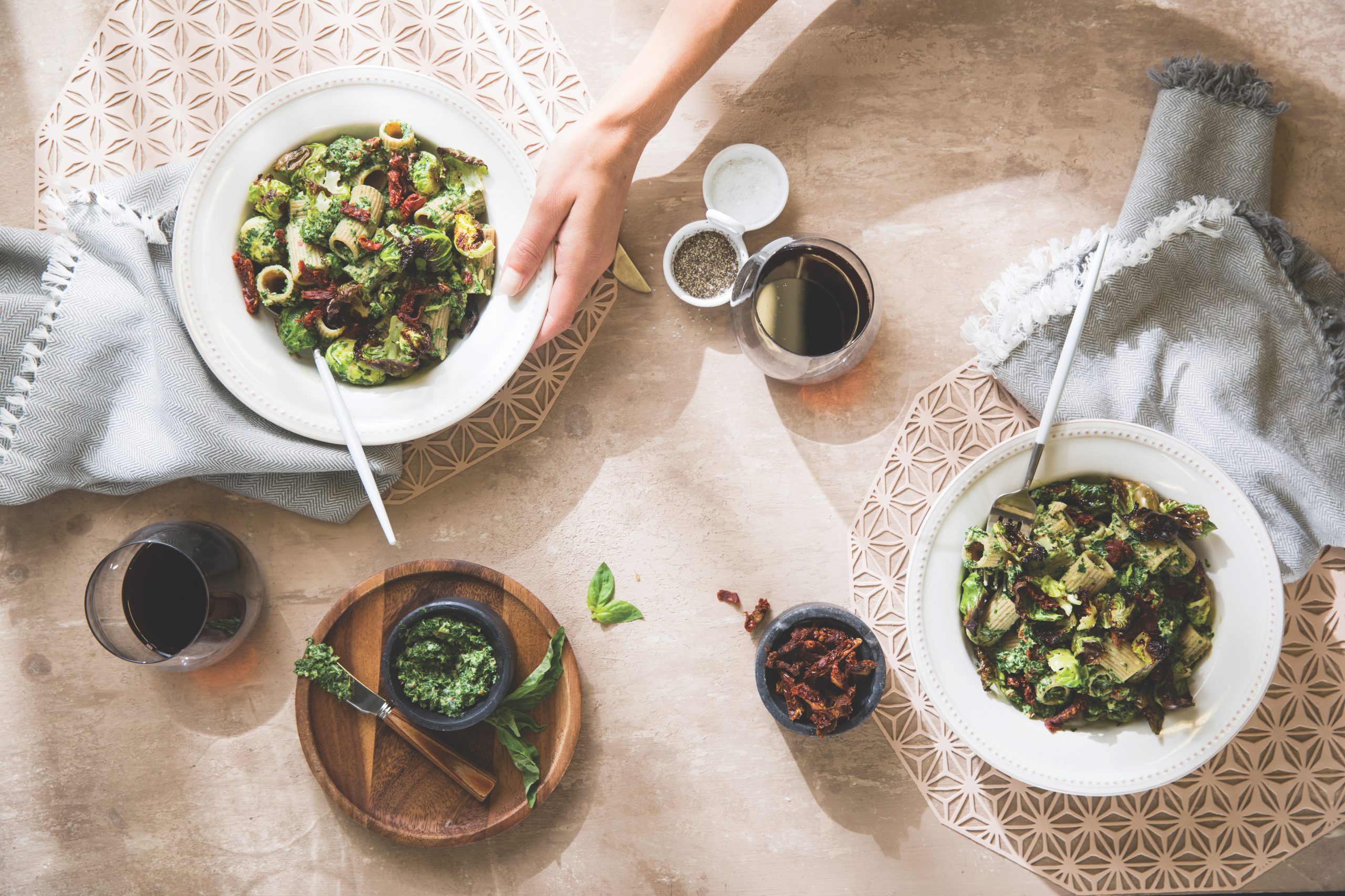 Intuitive Eating is Self-Care
by Sarah Gold Anzlovar, MS, RDN, LDN
Making healthy choices when it comes to eating is a way of life. Food can nourish your body and soul; it may be helpful to think of healthy eating as a form of self-care. Research shows restrictive diets rarely have their desired outcomes, and generally lead to a cycle of dieting and binging, weight gain, guilt about food, and body dissatisfaction. This is why, as a registered dietitian nutritionist who believes in creating healthy, sustainable habits, I am thrilled the practice of intuitive eating, a lifestyle approach to food, has begun to cut through the noise of diets.
What is intuitive eating?
Intuitive eating means tuning into and trusting your body's signals about what, when, and how much to eat. It's about identifying, and appropriately responding to, hunger and fullness cues, while also choosing foods that will satisfy and nourish your body. Intuitive eaters enjoy "food freedom," which means they aren't bound by external rules such as the time of the day or labeling food as good or bad. Instead, they make eating decisions based on what makes them feel their best physically and emotionally. For me, sometimes it's a kale salad and other times it's a freshly made chocolate chip cookie.
Can intuitive eaters follow a plant-based diet?
Absolutely. Research shows plants are the foundation of a healthy diet. If you lean on foods that give you energy, you'll likely find that fruits, vegetables, whole grains, legumes, nuts and seeds become be important parts of your diet. Some people find eating vegan helps them feel their best. The key is to make food choices with the goal of nourishing and respecting your body, not restricting yourself.
How do I become an intuitive eater?
There are 10 main principles to intuitive eating. These principles are a guide to finding a balanced relationship with food and your body. They include:
Reject the diet mentality
Honor your hunger
Make peace with food
Challenge the food police
Respect your fullness
Discover the satisfaction factor
Honor your feelings without using food
Respect your body
Exercise – feel the difference
Honor your health
The key to intuitive eating is understanding it's a lifestyle, not a quick fix. Read more about each of these principles here.
If you've been dieting most of your life, it may take time to adopt this approach – and some of this may feel very foreign to you. Many life-long dieters live by external food rules and are out of touch with what their body needs. If this is you, start by throwing out your dieting rules and allowing yourself to eat when you're hungry, while paying attention to fulness. Notice the foods that give you the most energy and build them into your regular diet, but don't completely avoid other foods you enjoy (unless you have a food allergy or sensitivity). Most importantly, internalize the idea that there is no right or wrong way to become an intuitive eater. Every meal is another opportunity to learn what your body needs and practice the process.
Purple Carrot can support your intuitive eating journey
Purple Carrot meals are filled with nourishing plants that help you feel your best. They take the stress out of meal planning by providing you with all of the ingredients and recipes you need to create delicious, plant-based meals that will leave you feeling your best. To learn more, visit purplecarrot.com.
Sarah Gold Anzlovar, MS, RDN, LDN is a Boston-based registered dietitian nutritionist (RDN) and nutrition communication specialist helping active people fuel their busy lives so they can feel their best.
Sarah holds a Bachelor's degree in Business Administration and Marketing from The George Washington University and a Master of Science in Nutrition Communication from Tufts University's Friedman School of Nutrition Science and Policy. She completed her Dietetic Internship at Brigham and Women's Hospital, a Harvard University teaching hospital in Boston, MA.
When not in the kitchen, you can find Sarah seeking out the latest restaurant opening, teaching indoor cycling, running, training for triathlons, or hiking or skiing with her husband and golden retriever pup.