by: Purple Carrot
This Memorial Day kick-off summer with some delicious plant-based meals that will have your friends and family asking for seconds! Start with BBQ Seitan and carrot dogs, add potato salad to your plate, and delight in grilled peaches for dessert. Yum!
This Barbeque Seitan with Fusilli Pasta is perfect for a get-together!
SUMMARY
Serves: 6
Cook Time: 45 minutes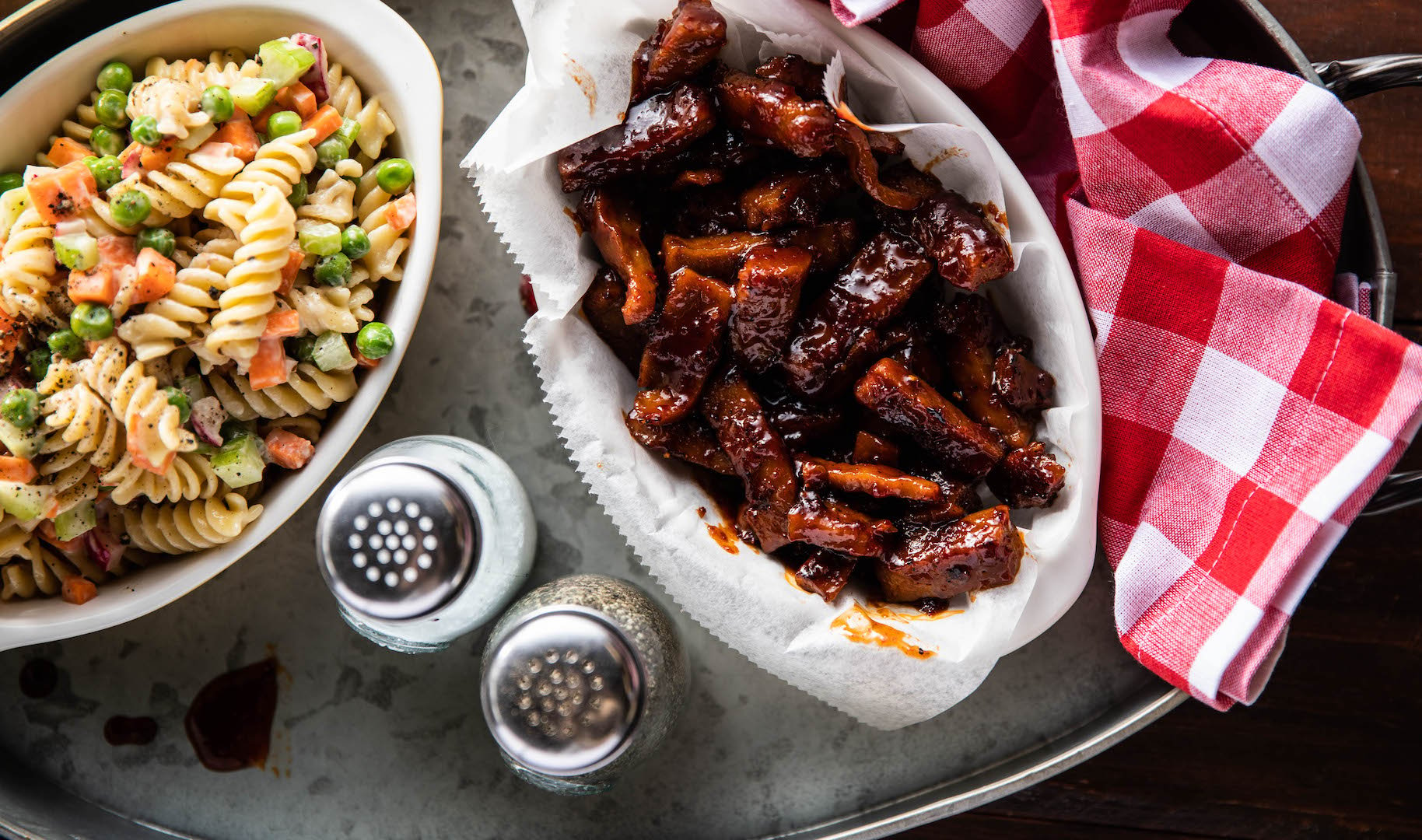 INGREDIENTS
3 carrots, peeled and small diced

6 radishes, small diced

2 celery stalks, small diced

24 oz seitan  

18 oz dried fusilli pasta

¾ cup barbecue sauce  

1 ½ cups frozen green peas  

1 tbsp dijon mustard

1 tbsp agave

3 tbsp apple cider vinegar  

2 tbsp vegetable oil

Salt and pepper
DIRECTIONS
-Set a large pot of salted water on to boil for the pasta. Once the water is boiling, add the fusilli pasta, stir, and cook until al dente, about 8 to 11 minutes. Drain, rinse with cold water and transfer the pasta to a large bowl.
-Separate the seitan into pieces with your hands.  Place a large skillet over medium-high heat with 2 tbsp vegetable oil. Once hot, add the seitan and cook until crispy, about 5 to 7 minutes. Add the barbecue sauce, toss, and cook until it thickens, about 1 to 3 minutes.
-Add diced carrots, radishes, celery, and green peas to the bowl with the cooked pasta. Combine with Veganaise, mustard, agave, apple cider vinegar, and a pinch of salt and pepper. Toss the fusilli pasta salad well.
Serve up the barbecue seitan with fusilli pasta salad. Enjoy!
Or try these!





Better Bean Burger with Special Sauce and Classic Potato Salad
Chicago Style Carrot Dogs with Classic Pasta Salad
Grilled Peaches with Thyme and Whipped Coconut Cream