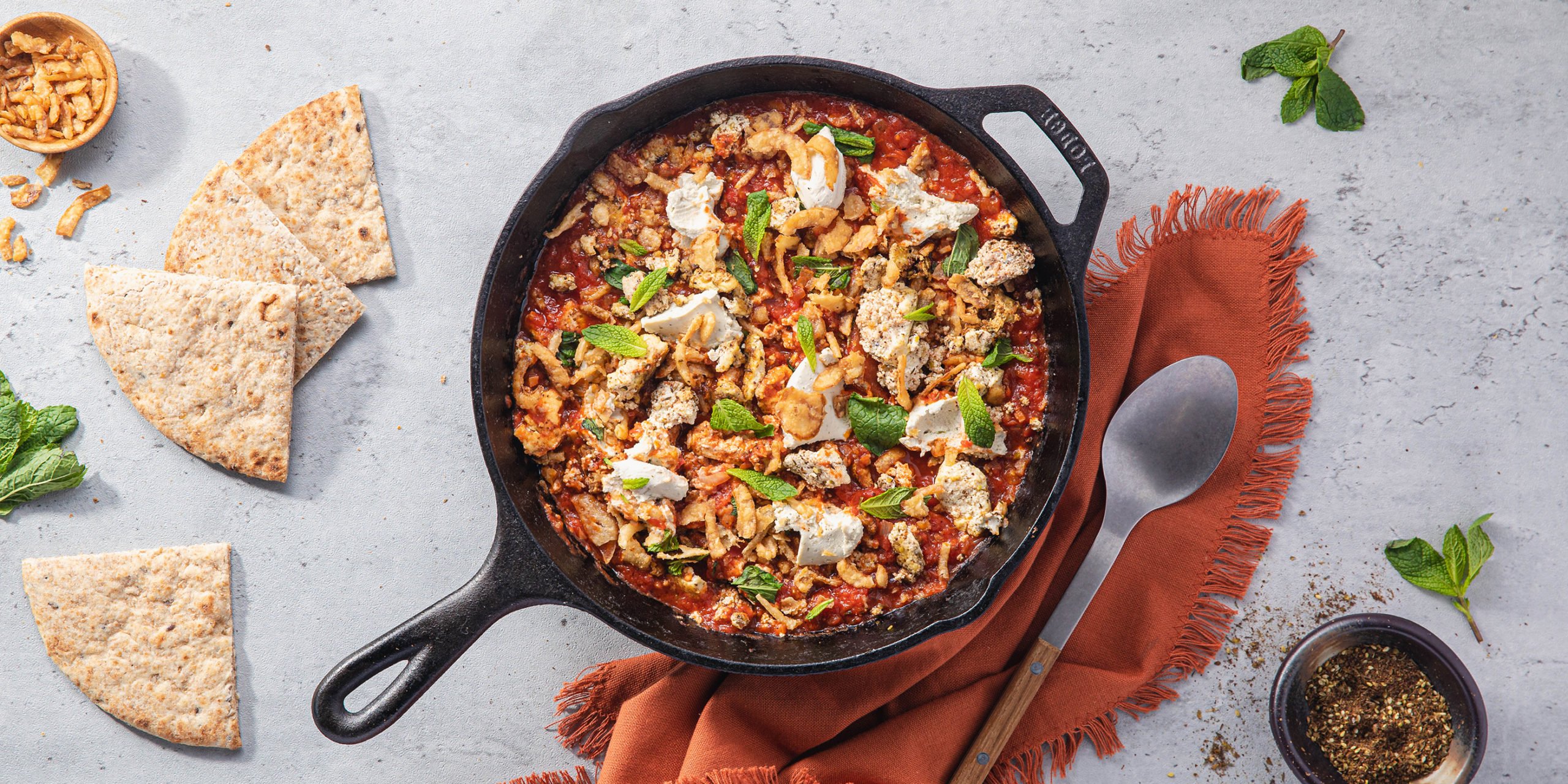 5 Simple Swaps To Eat More Plants
by Purple Carrot
You've heard us say it before and we'll say it again: Eat more plants! But sometimes you need a little help getting there. So we put together a list of simple swaps that help you get more plant-based food on your plate.
1. If you're a bagel fanatic

cream cheese → cashew cheese
Cashew cheese is smooth, creamy, and full of flavor—and it's the perfect swap for cream cheese. Smear it on bagels, add it to salads, and pair it with crackers for a delightful snack.
2. If you like a good chicken dish
chicken → mushrooms
Mushrooms bring a savory, umami flavor to meals, which makes them a great swap for chicken. We use mushrooms in both our Vegan Chick'n And Dumplings and Crispy Mushroom Chick'n Sandwiches, and the texture and flavor is so satisfying.
3. If you're a cereal or smoothie lover

cow's milk → oat milk or any other plant-based milk of your choosing
You may already know about—and use—plant-based milks, but there's an even wider variety now. So if you haven't already picked up some plant-based milk, take a look at the latest offerings and see if anything appeals to you.
4. If you love a solid shakshuka
eggs → tofu
Take a look at our Roasted Red Pepper Shakshuka with Za'atar Tofu & Crispy Shallots. Need we say more?
5. If you want a good burger

beef → beets
Who doesn't love a good burger every now and then? Our Beet Burgers with Tangy Slaw & Smoky Tomato Aioli show you that yes, even a plant-based burger can still be tasty and filling. Beets make a great stand-in for beef, right down to the color.
Enjoy!