Get to know Priyanka and The Modern Tiffin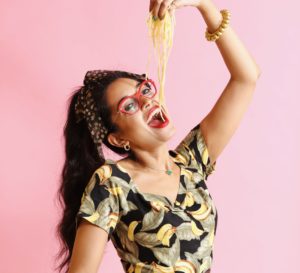 Meet Priyanka
Love globally inspired dishes? So does Priyanka Naik, TV personality and cookbook author. Priyanka is a self-taught chef and avid traveler who draws inspiration from her Indian heritage as well as the nearly 40 countries she's been to. As a first generation Indian American, her roots are very important to her and really shine through her original vegan cooking.
In her recently released cookbook, The Modern Tiffin, vegetables are front and center. From Green Chutney Quesadillas to Bucatini à la Pumpkin with Pink Peppercorn & Pistachio, all 55 mouthwatering recipes are made to be put into a tiffin—which is an Indian-style lunch box—so you can bring delicious plant-based food on all of your adventures. Yum!
Priyanka's favorite recipe?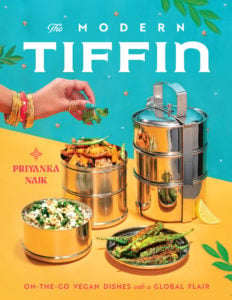 "My Coconut Masala Stuffed Okra from Chapter 1—The Maharashtrian Tiffin Chapter. Okra is my favorite vegetable and it is highly underrated (and in fact, widely disliked). My theory on that is most people just don't know how to cook okra or have had one bad experience and dismiss it. In my Maharashtrian Indian culture, we eat okra in a variety of ways—sautéed, fried, in daals and stews, stuffed, et cetera! It is my favorite vegetable and this dish is an ode to my love for it and one of the dishes my mom's side of the family makes."